Bats Crossing the Road
It's a sunny day out and you're walking to the supermarket when you come across a road with a strange traffic light. You gotta cross the street upright like a bat, and don't even think about crossing the road on a handstand.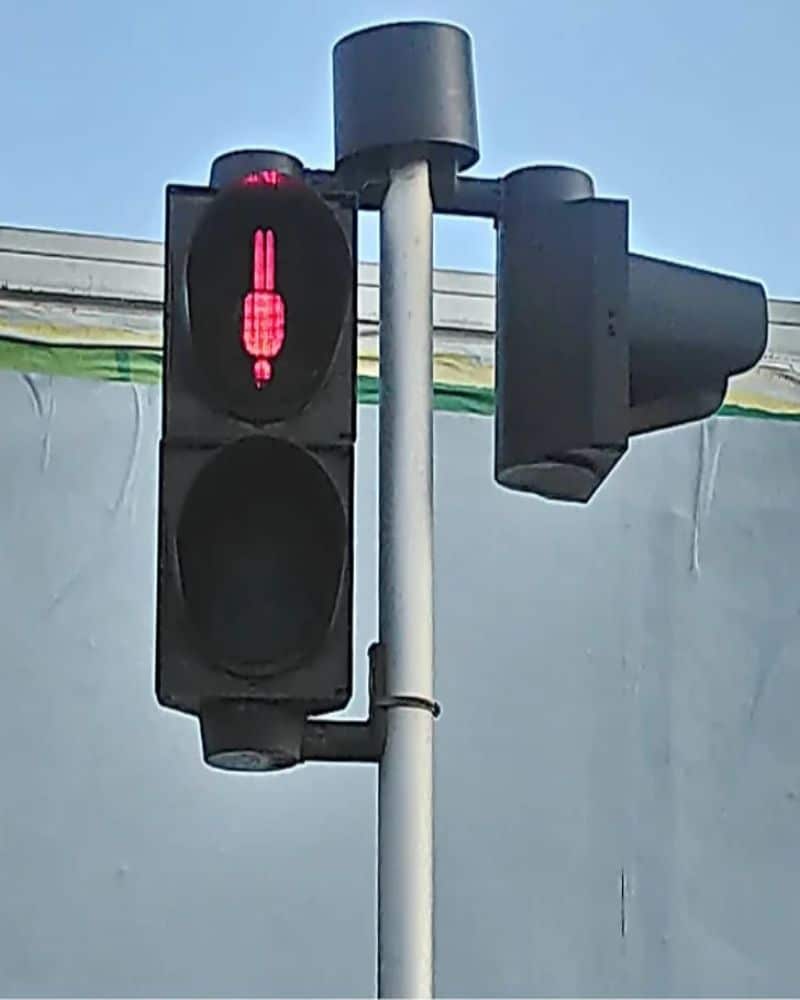 Be civil and follow the traffic rules. Whoever installed this traffic light on the road needs to get checked and look for a new job. This job is not cut out for him.