Expert-level planning here
This picture isn't so bad compared to the atrocious construction fails we saw earlier. However, this one looks so easily avoidable that the builder probably had to intentionally go out of their way to make this look bad. The handrail on this miniature deck runs smack-dab into the bathroom door, but the good news is that the door swings inward, not out.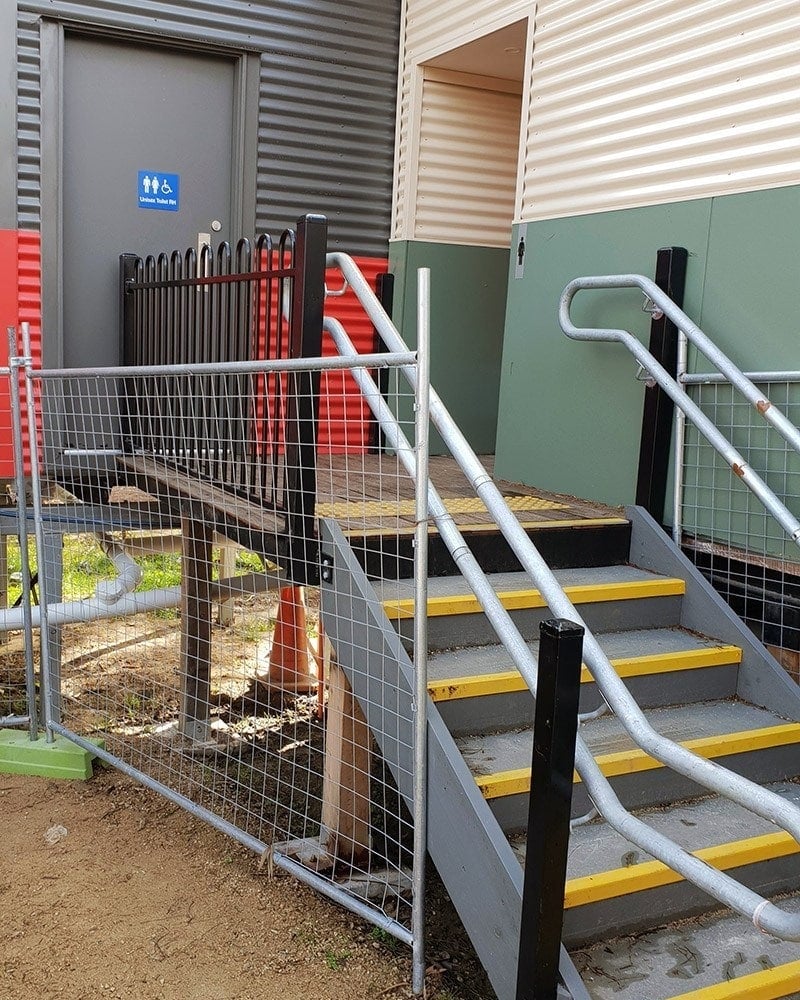 Seriously, they could have made the deck three or four planks wider to produce a sight that's not for sore eyes. But then this construction fail wouldn't be on our list. Hmmm… we're a bit confused on this one.