Too many problems to mention
There's so much going on here that it's wrinkling our brains. First, let's address the most major issue here. What is up with that atrocious green door? They didn't have any other paint at the paint store and decided to get the worst color? We mean, it's clear they don't have any architecture or construction skills, but they also have a lack of taste?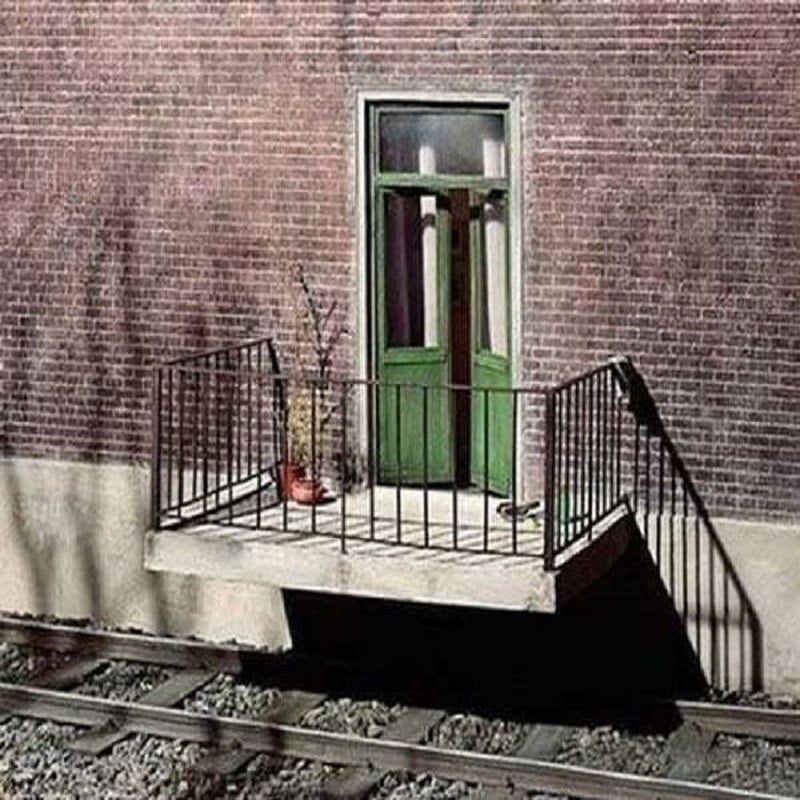 Next, is this supposed to be a balcony or a front door? In either case, why is it on top of a railroad track? If it's a front door, where's the staircase? Also, water your ferns!