Construction is one of the most challenging jobs on the planet. It's not just about laying bricks on top of each other and mixing mortar. There's a lot of planning that goes into construction, much of which requires a deep understanding of physics. At least, that what we thought in the beginning until we came across 50 images of these funny construction mistakes that will have you scratching your head.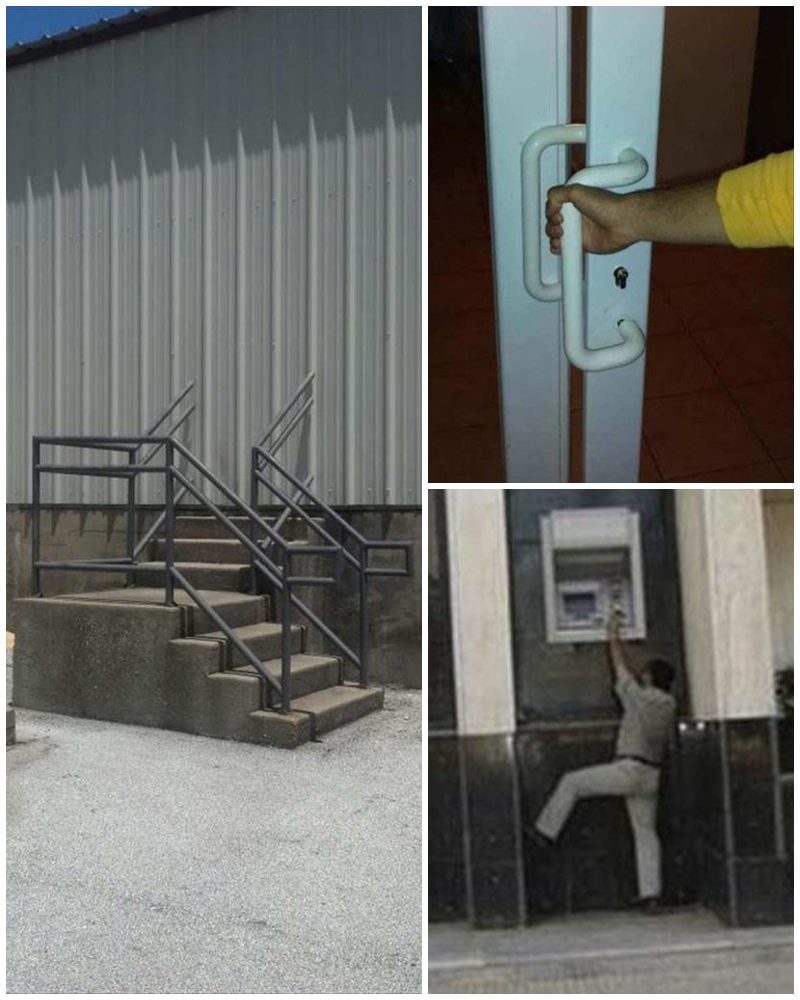 Who bikes anymore?
We're pretty sure what the designer of the construction crew was thinking here. They were probably fed up with all of the darned bikers taking up the road, so they planned this elaborate and costly method of getting revenge. However, we're not sure they really thought this plan through.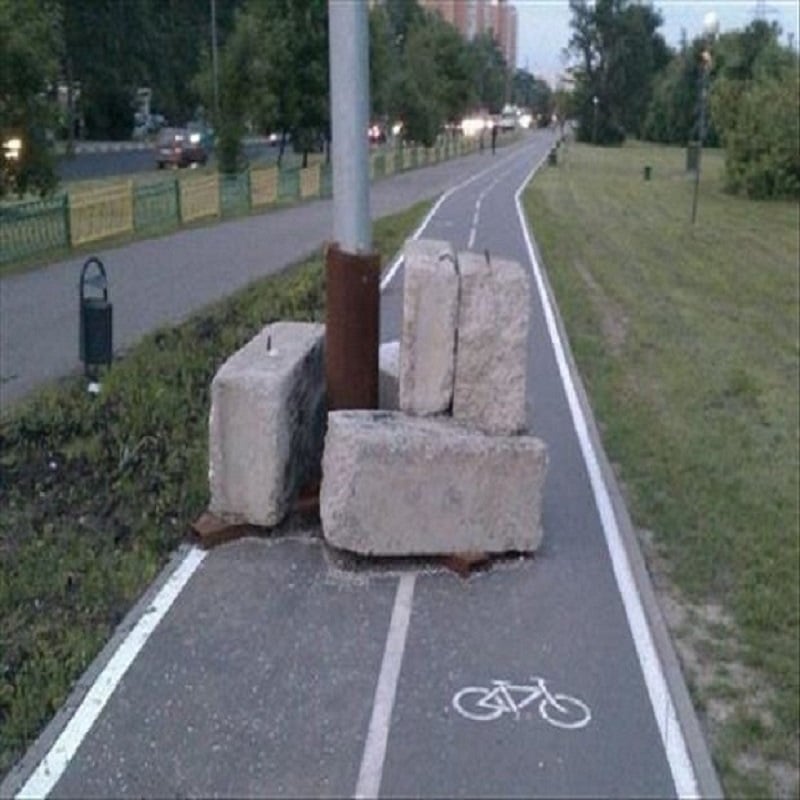 First of all, isn't it the taxpayers who footed the bill? And doesn't that pole also take up the pedestrian space? Now, motorists need to watch out for both bikers and pedestrians who are forced to travel on the road instead of the sidewalk. Thanks, geniuses. You really did a solid for us all with this fail.