For your convenience
Wait, what pets? Since when are pets allowed to roam free around airports? We do like how much thought they put into this, however. Making the pets' toilet look like the street, to make them feel comfortable and at home while going about their business.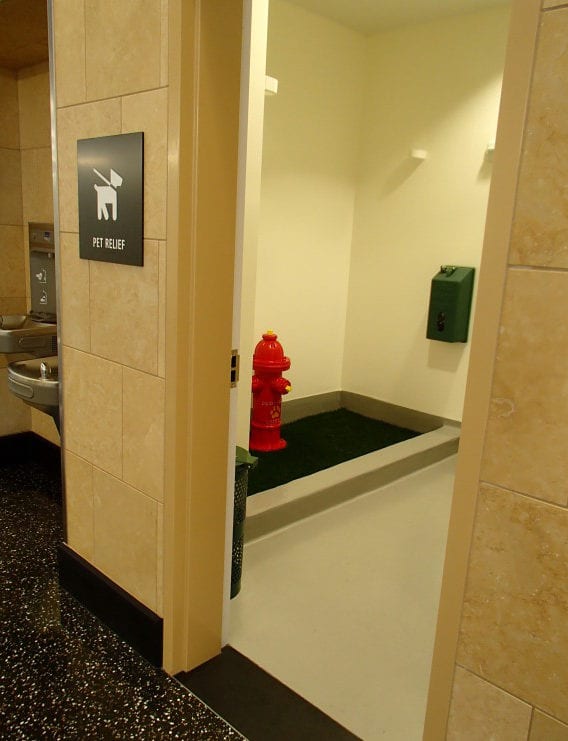 Flying is an stressful experience for pets, who aren't used to being on planes, or any new (and moving) environment, for that matter. The people at the airport probably wanted to make this experience just a bit more accommodating for our furry friends.