When dad's in charge
Flying can be an exhausting experience, and it gets that much more demanding when you're traveling with kids, who demand constant attention and care. We've all fallen asleep on those waiting chairs at least once in our lives, and we can relate to this poor father who only wanted to close his eyes for five minutes, and woke up covered in stickers.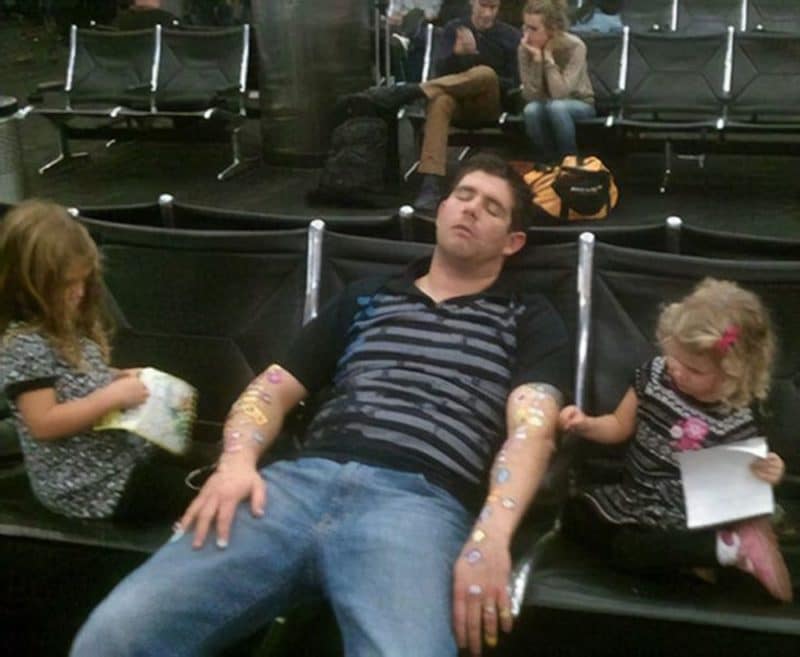 Finding entertainments and games for children in airports is tricky – you need to come up with something rather quiet, that wouldn't disturb the people around you, and those stickers probably seemed like the perfect idea. Now that we're home with the kids all day, finding educating and entertaining ways to pass the time is crucial, and we recommend going online and looking for tips written by other parents.