Do you remember sitting in an art class in an elementary school working on a drawing when suddenly you would mess up a line or perhaps choose the wrong color? So of course the only solution that would come to your mind would be to ask your teacher for another piece of paper, only to hear her say "Mess it up, dress it up!" But, why must you waste paper when you can creatively fix it up? So here's a list of 50 creative solutions for broken objects that can save you a couple of bucks.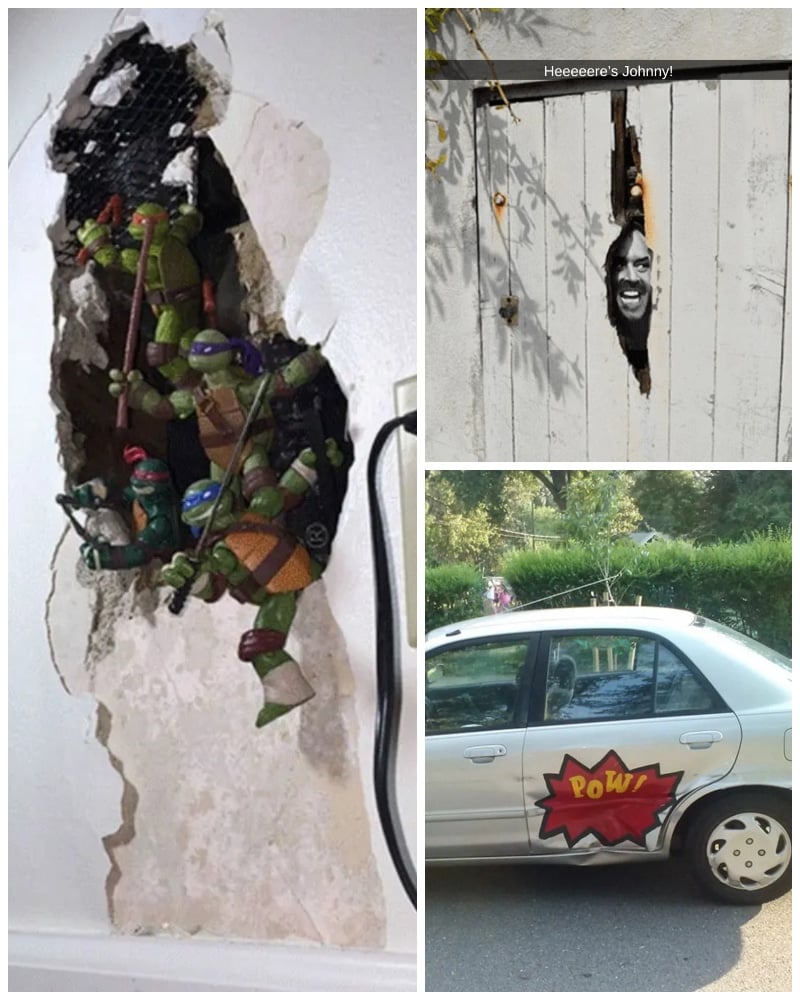 Fill It Up With Lego!
Surely, nobody likes seeing their walls getting ruined by holes or cracks over time. It totally ruins your home's aesthetic and might even result in an insect infestation. And when you go to find someone who can fix it, the charges are just ridiculously expensive.
If you ever fear a similar dilemma, we have a perfect idea! Just use Lego bricks. Yes, you heard it right! This person fixed his home using Lego bricks to give it a clever pop of color. And it looks so aesthetically pleasing. Using this clever DIY repair could help give your home the perfect retro vibe!