Did you know that the world is much more than just the 50 states? We know, right? There's one country that's truly fascinating in every sense, and that is Finland. If you studied geography in the US, Finland a country that borders Norway, Sweden, and Russia. It's known for being the Happiest Country in the World, but after seeing these memes made by real Finns, we're not entirely sure why. Check out what sort of problems that only Finnish people can truly understand.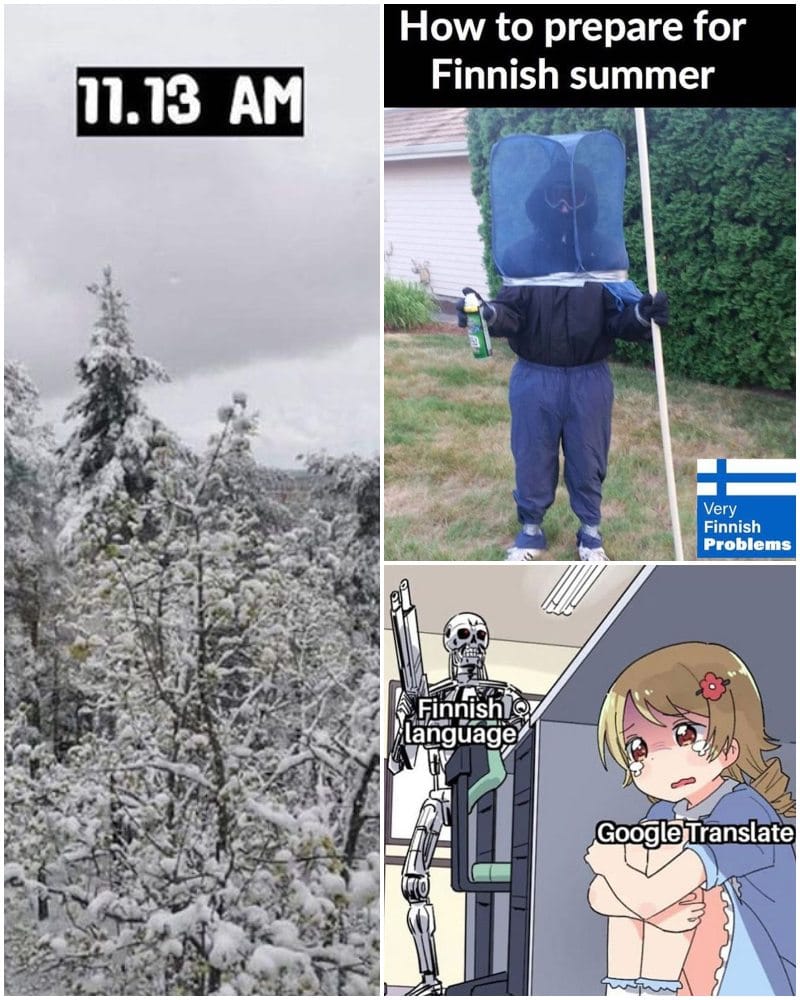 Sun's up, time for bed
The farther north you travel, the longer the days and/or nights, depending on the season. Finland is so far north that winter lasts from between late-November to at least May. During this 6-7-month winter wonderland period, the sun stays up for just six hours before bidding everybody adieu.
But the daylight hours in summer are just insane. In Utsjoki, the northernmost municipality in Finland, gets upwards of 19 hours of sunlight every day. Let that sink in. You wake up in the morning with a face full of sun, then you head to bed late at night with the sun still shining.