Saved from the brink of death
Always remember to be mindful of your surroundings. You never know when you or someone else could be in danger, especially when crossing a road. Even though we're all taught to look both ways before crossing, some people never learn.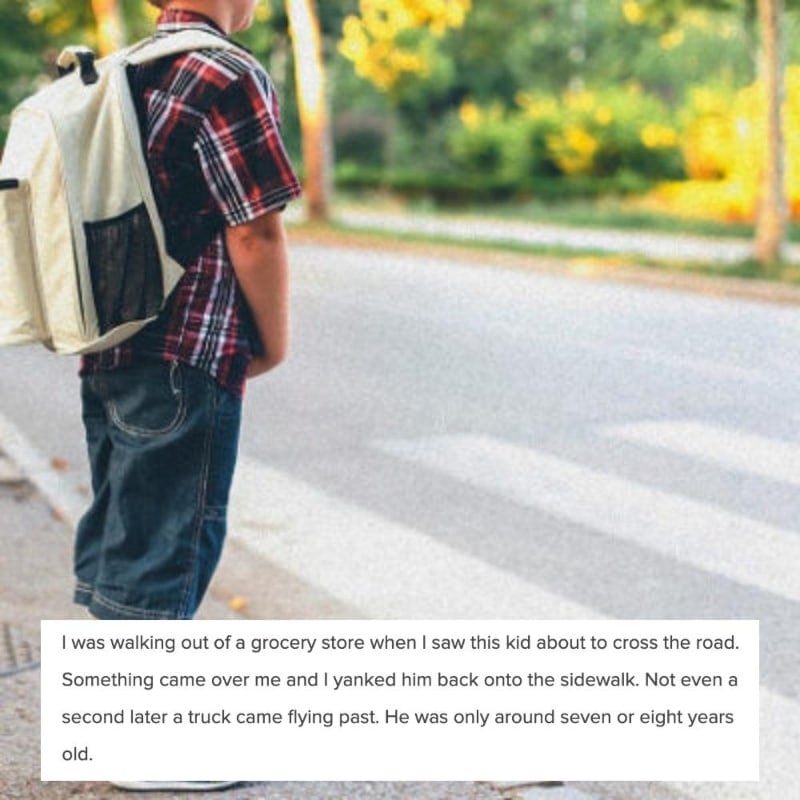 As OP was leaving the grocery store, they spotted an 8-year-old kid trying to cross the road. Something in OP's gut told him to yank the child back and off the road, and he thankfully listened to his instincts. Less than a second later, a truck goes speeding across the road where the kid was crossing. Do you have chills yet?