Colorado State Patrol
The Colorado State Patrol realized that if this method works for advertisers and companies, there's no reason why it should't work for them. While we're used to seeing fast food, makeup or movies advertised on the side of the road, sometimes billboards are used for serious announcements.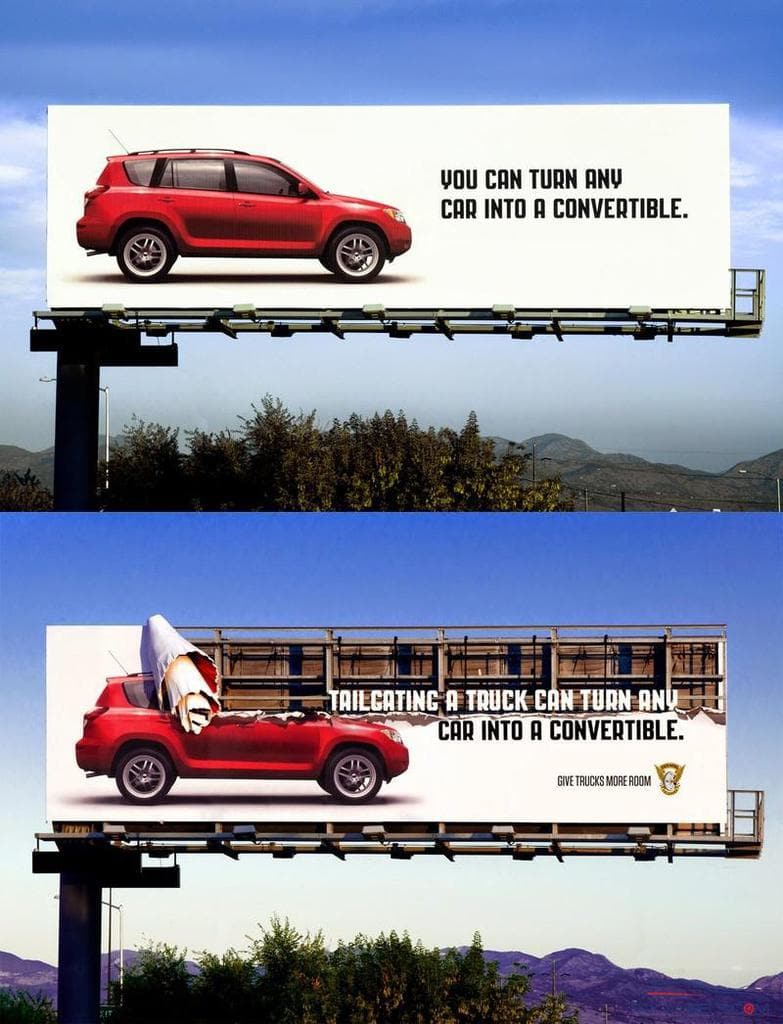 We've all dreamed of having a convertible at one point or another, but not this way. This is the emotion the Colorado State Patrol was going for, and they did a great job, if you ask us. The bottom sign says it all, even if you can't read what it says. Important messages and warnings are often advertised the same way – either facing you with a car accident or simply writing the message without any creativity. However, This billboard gets the message across without being boring or frightening.