Name Mix-Up
Have you ever been talking to someone and got the names mixed with who you were referring to? It can be downright embarrassing to call someone the wrong name, especially to do it while speaking publicly or on social media, where everyone knows you're wrong – and your post can be saved forever.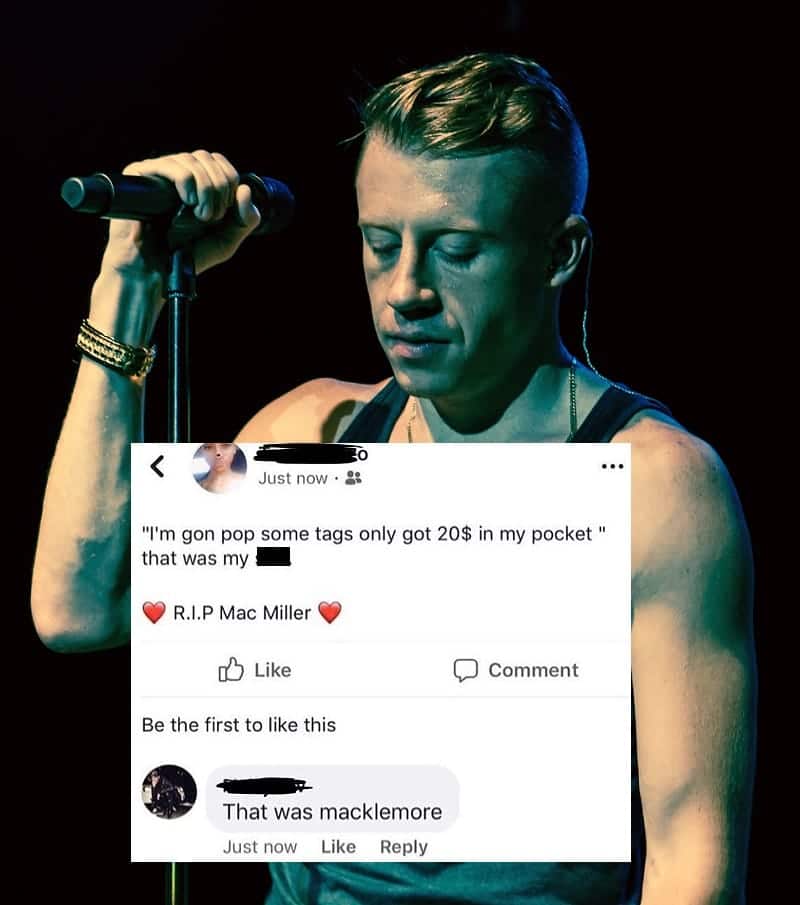 provided by constative.com
One Facebook user posted a tribute to an artist that passed away. Mac Miller and Macklemore might have similar names but are very different people with a distinct style of music. The song matches the picture here but not the artist. Lucky for her, Macklemore is still alive and producing music. R.I.P to Mac Miller, who passed away too soon.