Samuel L. Jackson as Frozone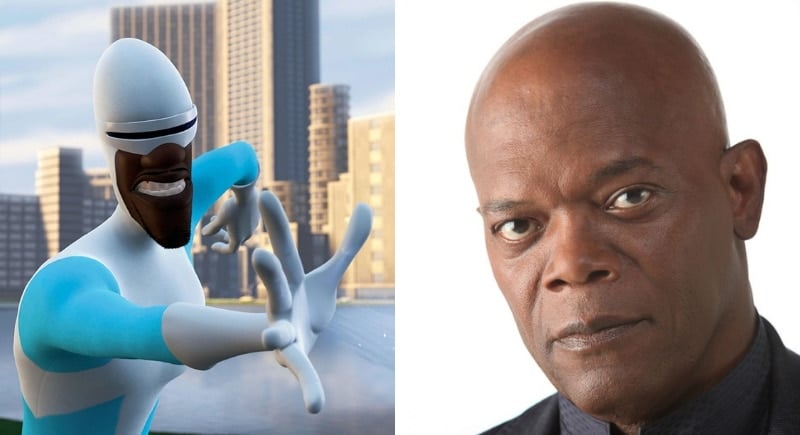 Samuel L. Jackson stars as the voice of Frozone in Disney-Pixar's The Incredibles movie series. While he's not the main character in the film, Frozone is a crucial part of the storyline, and always seem to show up with the Incredibles need him the most. Jackson brings a lot of hilarity to the role, allowing adults to enjoy the movie too. I mean, who will forget Frozone trying to get out of a dinner date with his wife so he can help save the world?
Jackson's $220m networth
The Incredibles series has grossed over $630 million so far. From Pulp Fiction to The Avengers to Django, Samuel L. Jackson is one of our favorite actors to watch. We love that he took a lighter role as the voice of a cartoon character, and took a break from characters that engage in some pretty intense activities. Jackson is 70 years old and boasts a net worth of $220 million, so he can pick and choose what movies he participates in- which is why we can't wait for his next incredible role.