Meryl Streep and Grace Gummer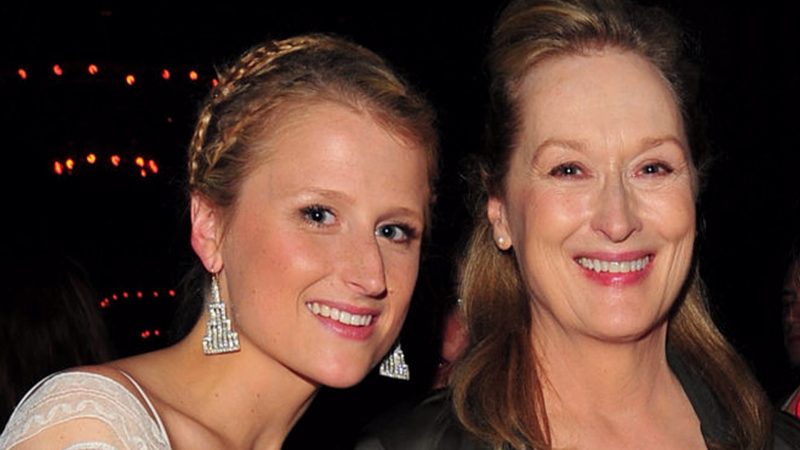 Meryl Streep is a famous actress and her husband, Don Gummer, is a successful sculptor. Growing up with these talented parents it's not surprising that all four of their children are successful in the art and entertainment industry. The Gummer's oldest child, Henry Wolfe, is a musician, their middle daughters, Mamie and Grace, are actresses, and their youngest daughter, Louisa, is a model.
31-year-old Grace received a Theater World Award for her Broadway debut in the 2011 revival of Arcadia. You can catch Grace on television shows such as The Newsroom and American Horror Story: Freak Show, Extant, and Mr. Robot.
Clint and Scott Eastwood
For those of you old enough to remember Clint Eastwood in his prime then seeing his son Scott will be deja-vu. Born in 1986, Scott Eastwood is the youngest son of Academy Award-winning actor-director Clint Eastwood and flight attendant, Jacelyn Reeves. He is the fourth of seven children and grew up in Hawaii.
Scott is currently an actor and model. He has appeared in the films "Flags of Our Fathers", "Gran Torino", "Invictus", "The Forger", "Trouble with the Curve", "Texas Chainsaw", "Fury", "The Perfect Wave", "The Longest Ride", "Mercury Plains", "Suicide Squad", "Snowden", "Walk of Fame", and "The Fate of the Furious". He has also modeled for Davidoff Fragrance.