Gordon and Jack Ramsay
This father-son duo can certainly rustle up some tasty fixings together. If you aren't familiar with the face, then meet Gordon Ramsay the British celebrity chef, restaurateur, and TV personality. He was born in Scotland but grew up in Stratford-upon-Avon. His restaurants have been awarded 16 Michelin stars. His signature restaurant, Restaurant Gordon Ramsay in Chelsea, London, has held three Michelin stars since 2001.
First appearing on television in the UK in the late 1990s, Ramsay had become one of the most popular celebrity chefs in Britain by 2004. Ramsay married school teacher Cayetana Elizabeth Hutcheson in 1996. They live in London and have four children, Megan, Holly, Jack, and Matilda.
Susan Sarandon and Eva Amurri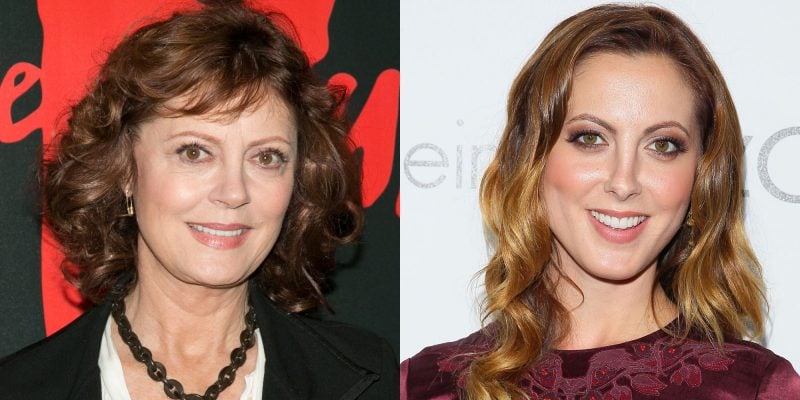 Believe it or not, the beautiful daughter of actress Susan Sarandon is a mother herself to two adorable youngsters. Eva, 31, is an actress turned blogger.
She was born in New York City, to Italian director Franco Amurri and has two half-brothers, Jack and Miles.
She has proudly co-starred with her famous mom in 2002's "The Banger Sisters," She has also guest-starred, along with her mother, on an episode of Friends in Season 7 in which Sarandon slaps her. In 2004, she appeared in "Saved!". She also guest-hosted "Attack of the Show" with Kevin Pereira. In 2008 she played the leading role in the film "Middle of Nowhere".