This Looks Expensive… Must Scratch
As natural hunters, cats need to make sure that their paws are as sharp as possible. It doesn't matter that they don't eat their kill; they need to ensure their weapons are razor-sharp to make killing a lot easier. We told you cats are psychotic.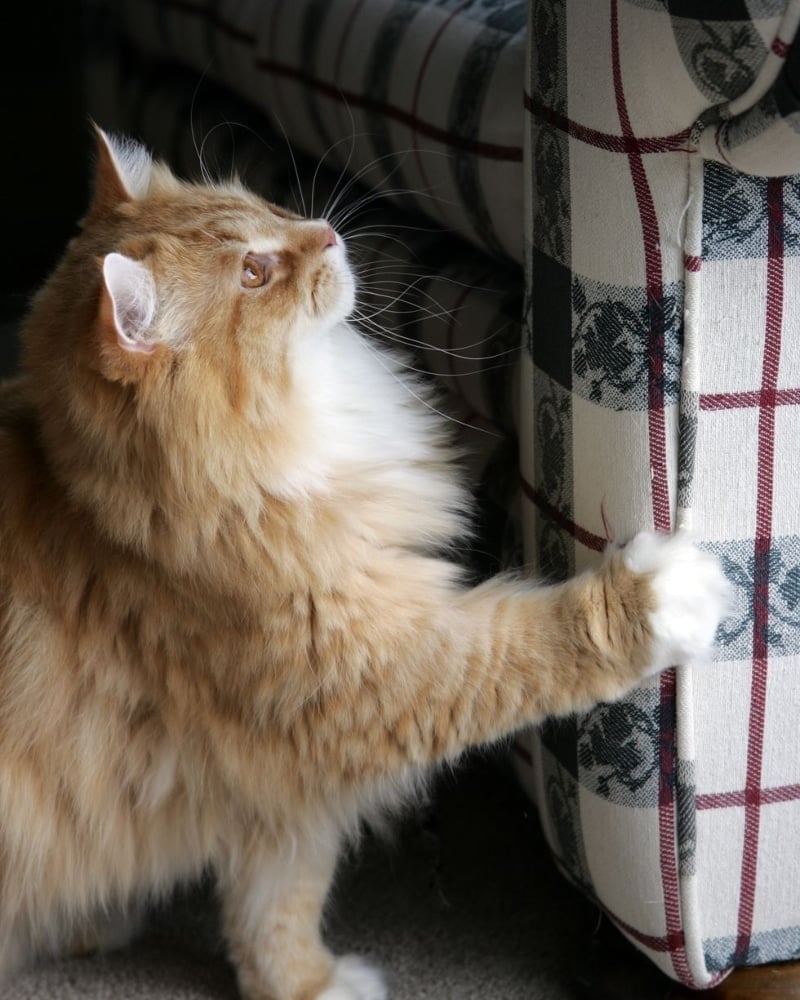 So, how do cats keep their claws sharp? By using a scratching post. From the viewpoint of a cat, a scratching post can be anything, from your furniture to your leg to your car. And the costlier that thing is, the better it will be at keeping your cat's claws sharp.