I'm a Peacock, You Gotta Let Me Fly!
You never really know the full picture of a relationship until someone initiates the breakup. Sure, they can say that they love you and whatever, but even marriage doesn't last forever. You know what does, or at least, should last until the end of time? Breaking up.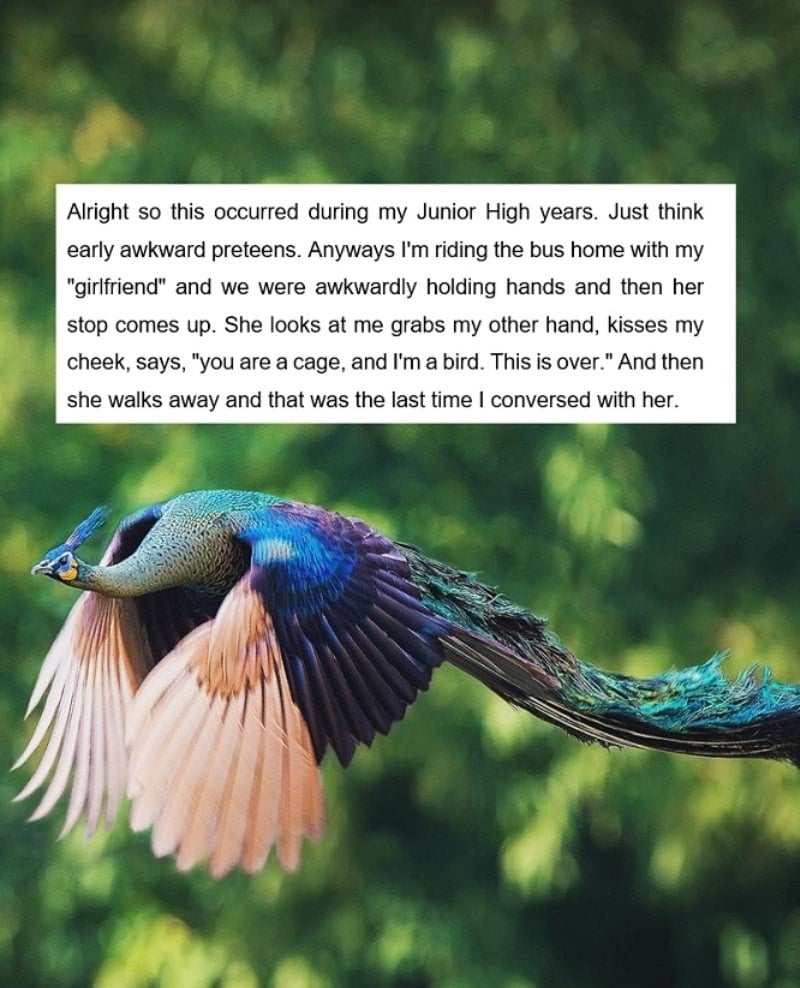 This guy didn't just get dumped on a school bus, but he never talked to the girl who rode the bus with him every day ever again. At least he got a goodbye kiss on the cheek, even though it probably his insides apart. Keep your head up, young fella. You'll experience more heartbreaking breakups over your lifetime.