You Miss the Shots You Don't Take
Some people take some time before wanting to become official. It can take a few days, a week, or maybe even months of dating before you're both ready to go public with your relationship. This person had been going out with a guy for a month or so, but during one lunch meet, she noticed that he wasn't completely there.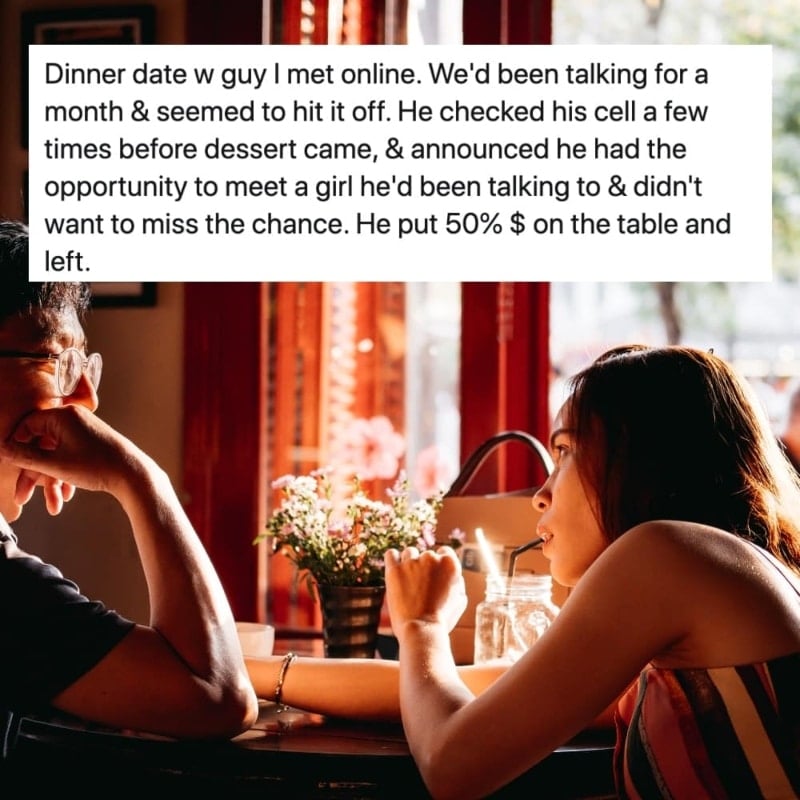 After constantly checking his phone, he told her out of nowhere that he needed to go. There was another girl he wanted to meet, and he couldn't miss the opportunity. It sucks that he left her alone at the café, but at least he paid the bill and gave her the change, right? Silver linings, y'all.