Quite a Lot to Deal With
Allow us to set up the scene for you. You've been dating someone since your sophomore year of high school. After graduating, you both decide to rent an apartment that's close to school and so you can be together. It's your birthday today, and your SO wakes you up at 5 AM to tell you something. Happy birthday, right?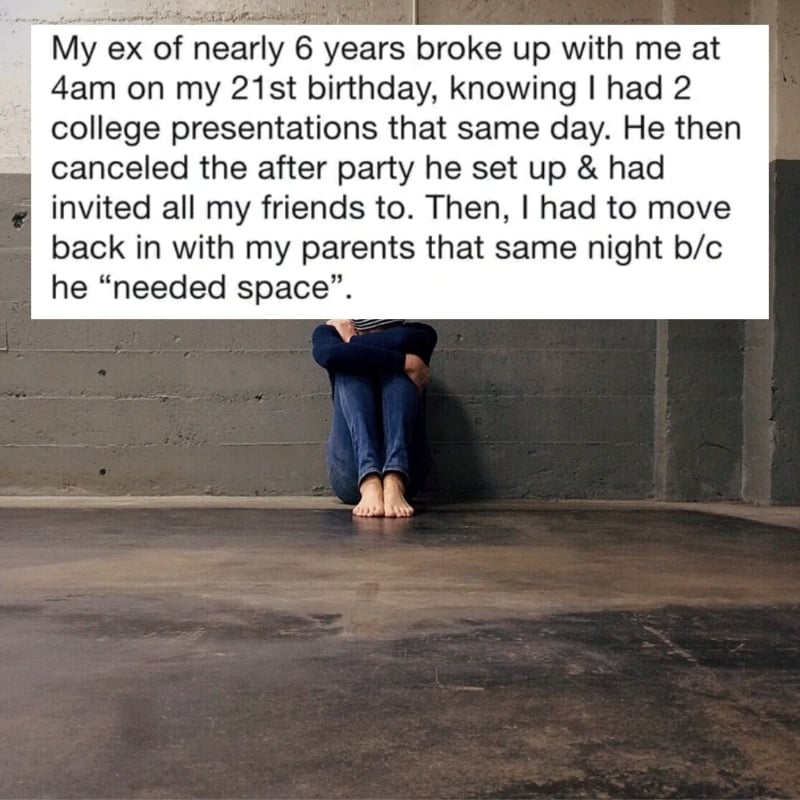 Wrong. This guy told her that, after six years, they needed to break up. Man, how long was he holding onto those feelings for? And here's the kicker: he asked her to pack her stuff and move out because he needed space. Yeah, space for another girlfriend, probably.