Maybe It Was a Surprise House?
If you're in a relationship, you should always keep your eyes peeled for warning signs. For instance, does our boyfriend/girlfriend come home late at night with another person kissing them on their neck? If so, then there might be a pretty good chance that they're cheating on you.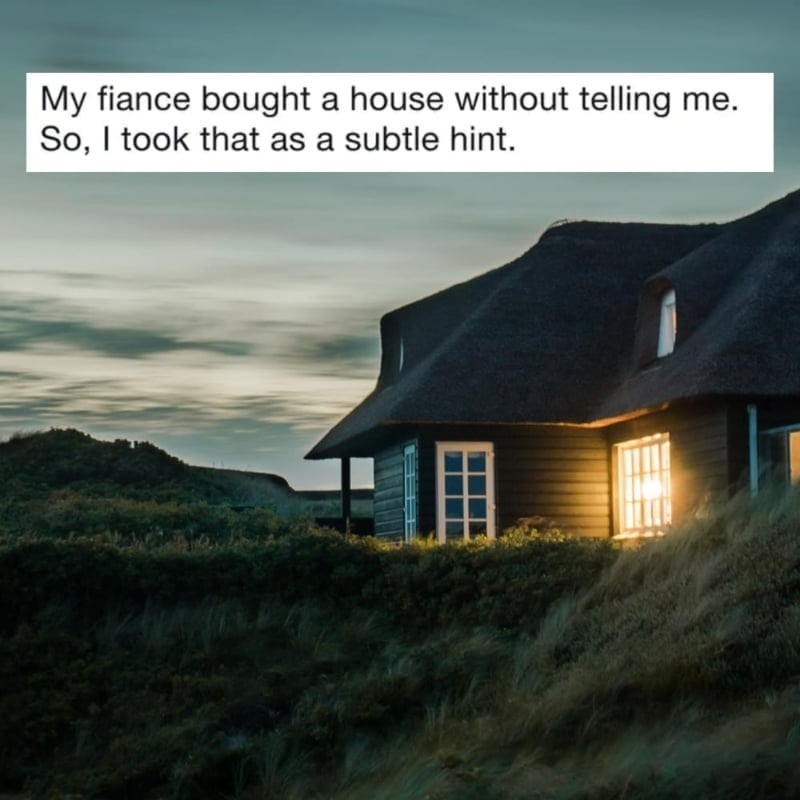 Here's another red flag. If your fiancé purchases a house without telling you, it's probably because he's getting ready to move and never see you again. Or, and you gotta bear with us here, maybe he purchased a house without telling his freaking fiancé because he wanted to surprise her! She assumed the worse of the two and left.