Plagiarism of the Most Hysterical Order
When you want to break up with someone but don't know the words to do it, just steal them from a movie. Make sure you steal them from an obscure movie no one's ever seen, so that your soon-to-be ex will have no idea where your heartbreaking yet reassuring words come from.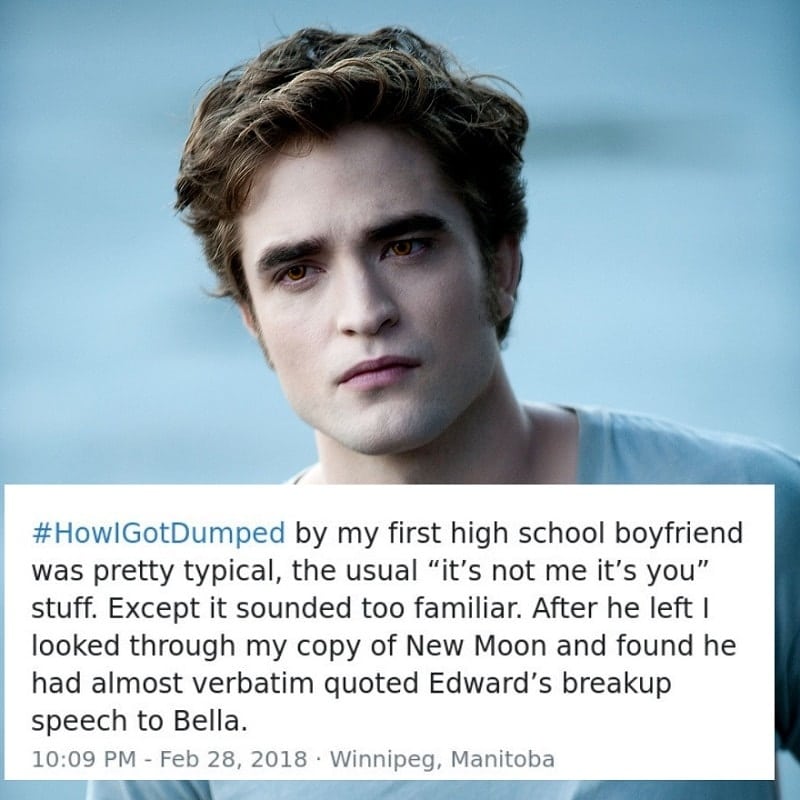 Instead of choosing something like The Room, this guy went with New Moon. The OP knew she heard the words before (all teenage girls watched New Moon and memorized at least 50% of the dialogue), and it didn't take her long to realize where he stole the breakup. At least she could pretend to be Bella, even for just a split second.