Katie Holmes and Chris Klein
Remember Chris Kline (of Election and American Pie)? The Nebraska born actor dated, and was even engaged, to actress Katie Holmes (pre Tom Cruise, of course). The couple started dating during Holmes's time in Dawson Creek, making them two of the most desired 90s heartthrobs. Their relationship began in 2000 and ended in 2005, and since then their lives have taken very different directions. Klein has suffered with alcohol abuse and seems to have taken a step back from the spotlight. Holmes famously married Tom Cruise and gave birth to their daughter, Suri. Holmes has since divorced Cruise and is now dating actor Jamie Foxx.
A tumultuous relationship for Sienna and Jude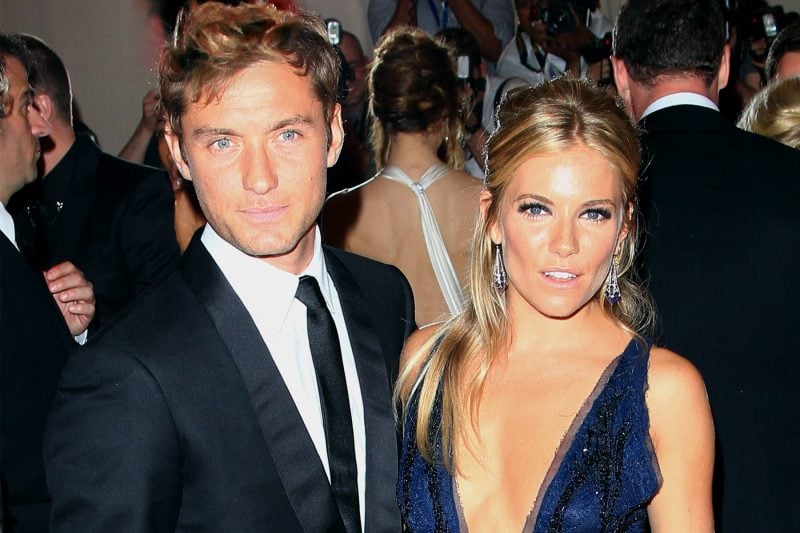 If there was a "Most Dramatic Relationship" award, it would likely go to Sienna Miller and Jude Law, who were together 2003-2006, and again from 2009-2011. Their relationship was fueled with affairs and passion that only added to its inconsistent nature. On Christmas of 2004, the beautiful couple became engaged, but by July 2005 Jude Law was issuing a very public apology for having had an affair with the nanny of his children. In 2014, it became known that both Law and Miller had been subject to phone tapping by News of the World. In fact, the trial revealed that Law had found out about his partner Sienna having an affair with Daniel Craig, and exchanged information for the opportunity to make Sienna's affair appear to have predated his (though in reality it did not). Whew.