They are one of the hottest couples in Hollywood right now but are Kylie Jenner and her baby-daddy Travis Scott engaged? Rumors have been circulating since last week as Kylie posted a picture on her Instagram with a 'ring' emoji. Since then her fans and Hollywood have gone wild in speculating that she and Travis are in fact engaged.
The Picture in Question
After Kylie posted this picture the world began to speculate whether the couple was engaged or not and to be honest, we still do not have a definite answer. Maybe, maybe not. It's important to note that Jenner and Scott, 26, already call each other "hubby" and "wife," so the emoji choice could very well be a reference to the nicknames.
Even Big Sis Kim Doesn't Know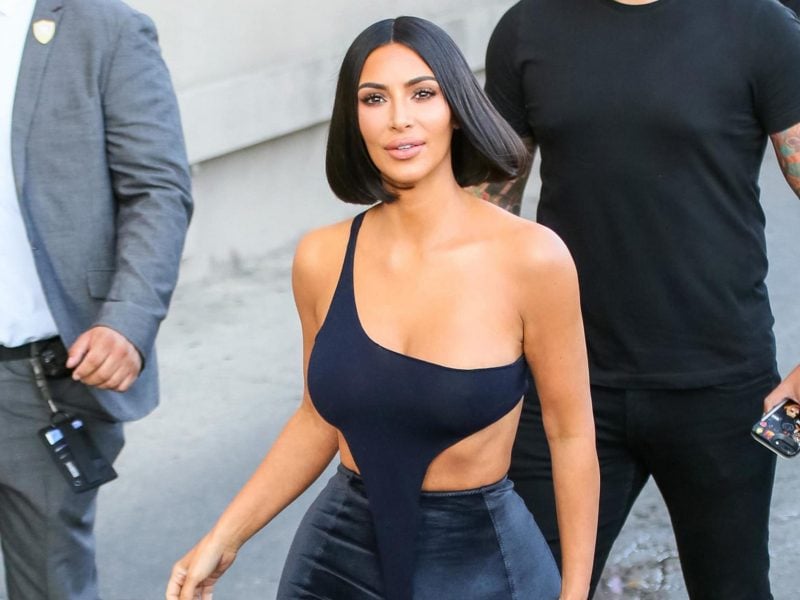 Kylie's equally famous half-sister Kim stated when asked about the engagement, 'I don't know I'll have to ask', which added fuel to the rumor mill. On Sunday's episode of Busy Tonight, Kardashian West admitted that she "honestly doesn't know" if her sister is secretly engaged or married to the rapper. Kim and sister Kylie are incredibly close, especially as they are both involved in the beauty industry. However, Kim's lack of knowledge on the subject made us speculate even more in regards to the secret engagement.
A Secret Pregnancy
Kylie and Travis are no stranger to secrets. Earlier this year Kylie gave birth to the couple's first child, named Stormi Webster. Kylie kept her pregnancy secret for the whole time and it was dubbed 'the best kept millennial secret'. Although many of us speculated sources were never confirmed until after Stormi was born. That being said although we doubt that the couple is in fact engaged due to Kylie being on 21 years old we also wouldn't be surprised if we were kept in the dark… as this would not be the first time.
Maybe they are just Knicknames?
Kylie and Travis have been known to call each other 'Hubby' and 'Wifey' but a source reported that they are in no rush to get married. Obviously, if you're famous and you go around calling your significant another hubby one will suspect that you're engaged. However, it has been reported that the couple is happy with where they are at the moment and that a wedding is in the distant future. There is no denying that the couple is totally in love, however, Jenner 21 and Scott 26 are currently busy taking care of baby Stormi, whilst carrying on with their respective careers. Jenner appeared on Forbes list of billionaires and is the youngest on the list, with her Net-worth reported to be $900 million!
Just a Rumor
We think that in spite of the couple's affectionate nicknames, suggestive Instagram posts and family's oblivion we can conclude that Travis and Kylie are not engaged. The pair seem to be madly in love and it is great to see Kylie so happy, however, it does not look like the couple will be tying the knot anytime soon. Kylie is an incredibly successful and busy business woman, thanks to Kylie Cosmetics and we do not think that she could or would want to handle the stress of planning a wedding anytime soon. So thanks Kim for your oblivion but we do not think that Kylie is engaged.