Prom is a huge moment for those in their teenage years. The buildup that's presented in movies paints prom to be a magical moment when your high school life is over, and your adult life is just about to begin. But not everyone's prom can be that way. The number of things that can go wrong, from being rejected to having your date blow you off at the last minute, can really put a lot of stress on any teenager. Jimmy Fallon asked Twitter users for their biggest prom fails, and we've collected the funniest responses below for you to enjoy.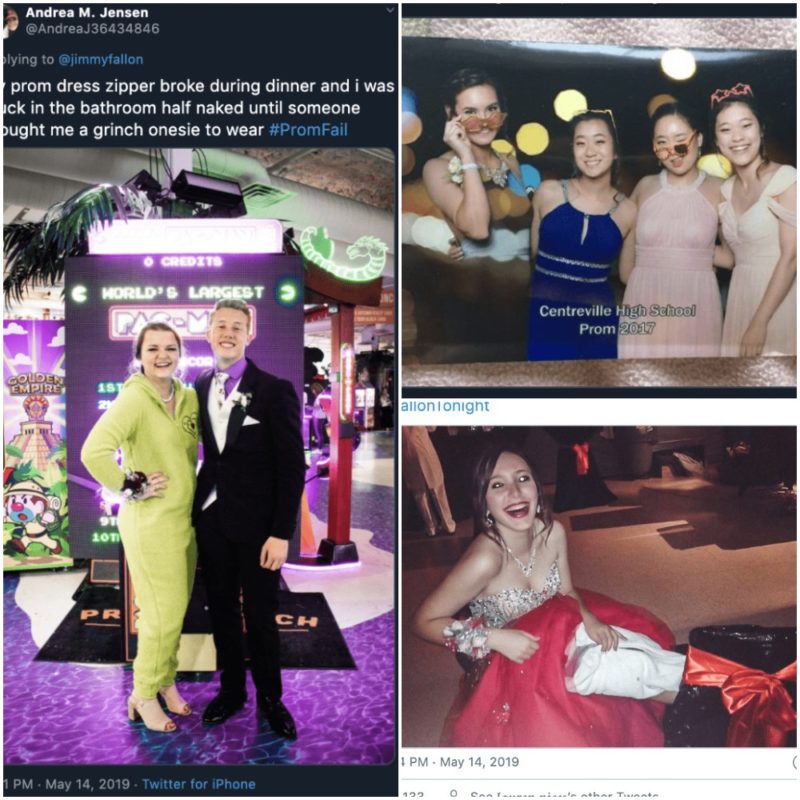 Prom King
Prom can be an unforgettable experience for those of us who attend. Dreams of being crowned Prom King or Queen are instilled in us early in childhood through countless Hollywood movies and TV shows, and we can't help but fantasize about our big moment. For the few who are crowned king and queen, it must be a great moment in their high school years (we wouldn't know!)
Grant's big moment, however, didn't exactly go as planned. He had a very dissatisfying experience when his friend pointed out to him that he had a booger in his nose throughout all the photos and his dance with the prom queen. For those of us that have ever had someone point that out, we can certainly understand his mortification.