Take your wife seriously
Snoring can be a real issue sometimes – especially for the people who share a bed with a chronic-snorer – and people even get operations that would terminate their snoring. It seems as if this man wasn't willing to take his snoring as seriously as he should have, and instead, he was going to let his wife suffer from it. Every time she brought it up, he would laugh at her and shrug it off.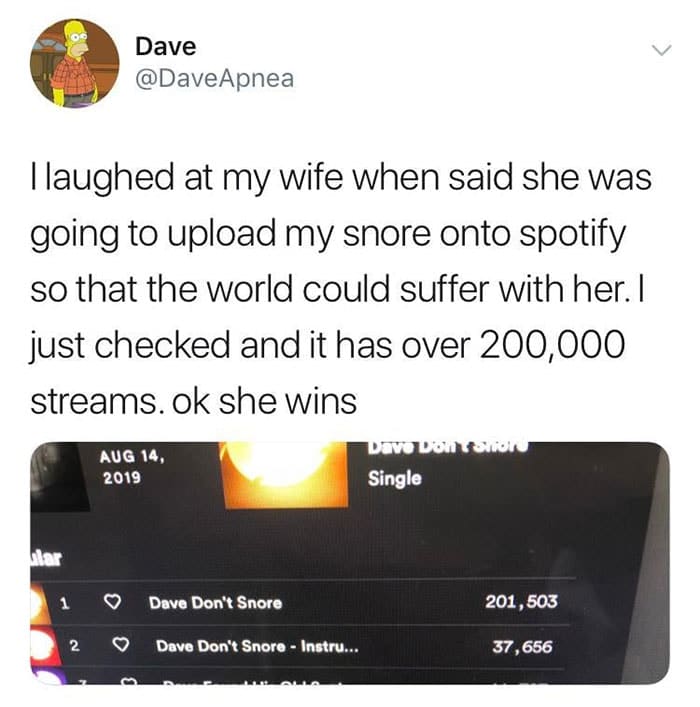 To get back at him, his wife informed him she would record him snoring and put it on Spotify, to share her suffering with the rest of the world. Of course, in return, he laughed at her and shrugged it off. He thought she wouldn't go through with this, but this man has learned a valuable lesson – not to mess with his wife. I bet he had finally decided to see a doctor about his snoring.