Big brother is watching you
The rivalry between siblings is as old as time; although they have endless and unconditional love for each other, siblings also tend to get quite competitive, as this photo shows. When his sister took his $20 without asking, this brother decided to do what he knows best: pull a prank on his sister to teach her a lesson. Of course, these pranks are always harmless, but they are just annoying enough that she might learn the lesson.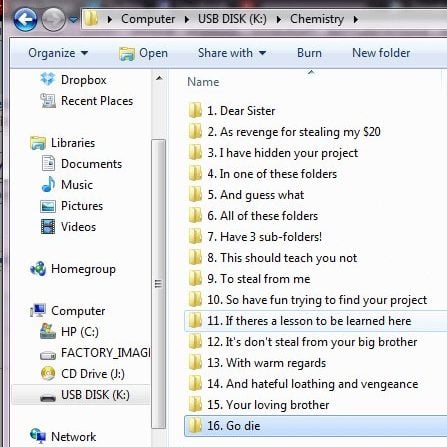 As her brother, he has access to her laptop, and he knows her weak spots – her biology project. It didn't take long to devise this devious plan, and I can imagine the horror on the girl's face when she wanted to submit her project only to realize she couldn't find it.