Taking it to the next level
You know your petty neighbors feud have gone to the next level, when your neighbor goes out of this way to mow the lawn in a shape that says "a-hole" big enough to be seen from a Google Maps satellite. You can look it up – a person in Sequim, Washington, mowed his lawn to point this message at a neighbor's house.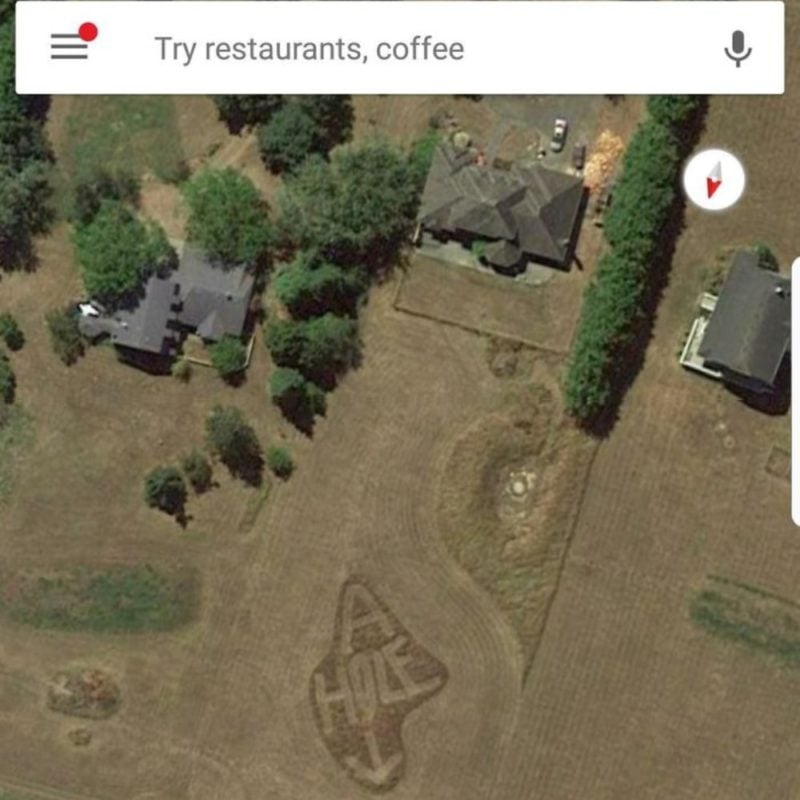 We wonder what could he have done to upset him this much and drive him into this. He went through all this trouble to make sure that whoever happens to look at this area on Google Maps will know that his neighbor is an a-hole. We've heard of neighborly feuds before, but this kind of reaction is something we're never seen.