When something upsetting happens, we all have this uncontrolled urge to get back at the person responsible for it – we just can't help it. While most of us come up with little schemes and pranks in our heads, knowing we'd never have the courage to execute them, the people in the list below have gone through with their revenge plan, which will not only make you laugh, but might give you some ideas.
Parking trouble
Looking for parking is dangerous business; no one likes looking for parking, and after going in circles for fifteen minutes, sitting in the hot car, people get agitated and impatient. It's always the most stressful part of driving, and it gets even worse when you can't seem to find parking because of people who double park or park outside the lines, in complete disregard of other people.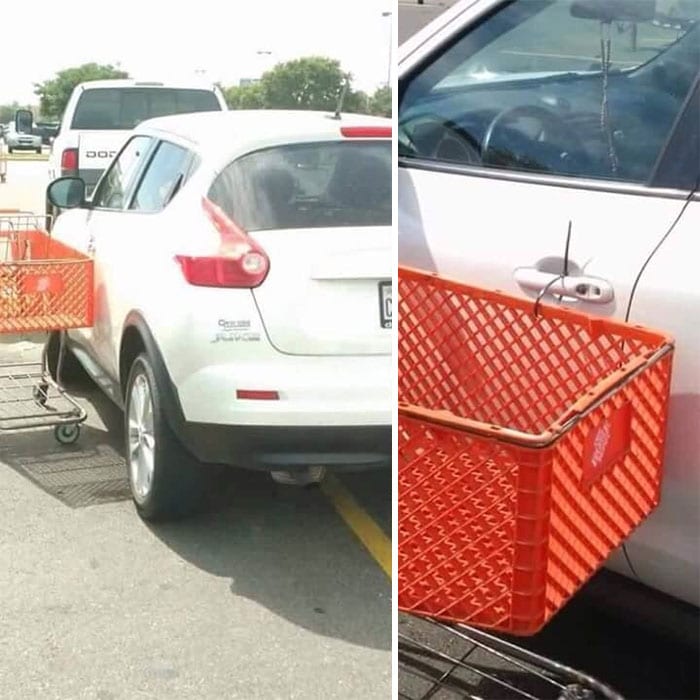 In crowded parking lots, it can get so bad, people have gone into physical fights over parking spaces. When this shopper couldn't find parking because of the inconsiderate person who parked over the lines, he decided he was done leaving useless notes, and he was going to teach him a lesson about parking that he would never forget – and so he zip-tied a shopping cart to his car. That's a revenge we've never seen before.