Think before you ink
It's a very common gesture of love to have your partner's name or face inked on your body. However, if you decide to get a permanent tattoo of your partner – especially one this big – it's important to make sure you will stay together forever, because unlike your partner, who might disappear one day, the tattoo isn't going anywhere.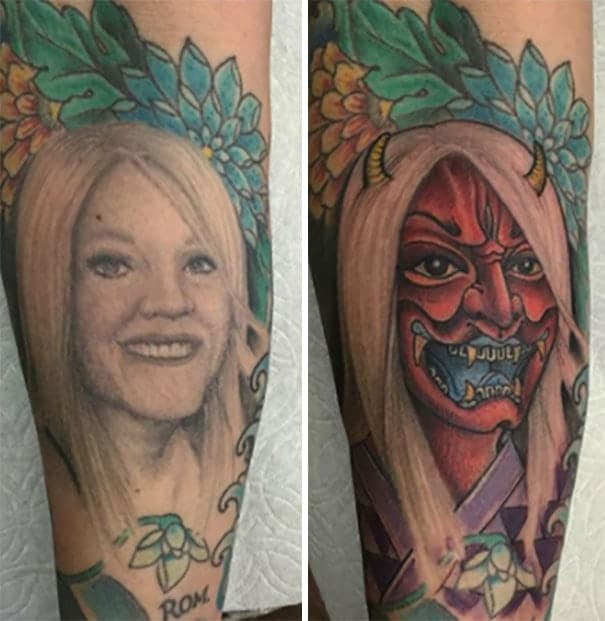 After this man got a tattoo of his girlfriend's face, it turned out it wasn't meant to be, and the couple broke up. Instead of having the tattoo removed, which is a long, expensive and painful process, he decided it would be less painful to paint over the tattoo, and turn his ex-girlfriend into the devil. We're not sure how effective this revenge is, since she might never see him again, while he's the one who has to live with a devil on his arm.