While many actors end up taking what roles they can get or particularly like, there have been instances where a character can transcend into reality and become a part of the person.
There are also cases where an actor is already so much like their character that it just fits both on-screen and in real life. Some actors play their roles for so long that they fit into the same mold over time that their character does.
No matter the case, many characters have been brought to life for fans of the roles by their actors and how similar they are. Here are some actors that are known for roles similar to how they are in real life.
Christopher Walken
Best known for his roles' inherent kooky-ness, Christopher Walken seems to be an interestingly similar person throughout real life and acting roles. On-screen, his characters always seem to be a bit off or wacky with a sense of dread as well as some interesting curiosity behind their lives.
In the real world, Walken is known for being honest, pretty quirky, unapologetic, and similarly surrounded by dread and curiosity in tandem with each other. This actor seems to follow and find roles that truly fit his acting style and the way he seems in real life very well.
Robert Downey Jr.
Whether this is a case of the man disappearing into the role or the role disappearing into the man nobody knows. Best known for his role as Tony Stark in the Avengers series, Robert Downey Jr. both in character form and real-life can be charming, quick, intelligent, and snarky or witty in replies.
He will tell it like it is, usually with some smart-alec comment to fit the statement. Downey thanks his allowance to be seen and interviewed on TV as himself so often for why he can be known both as his character and as himself.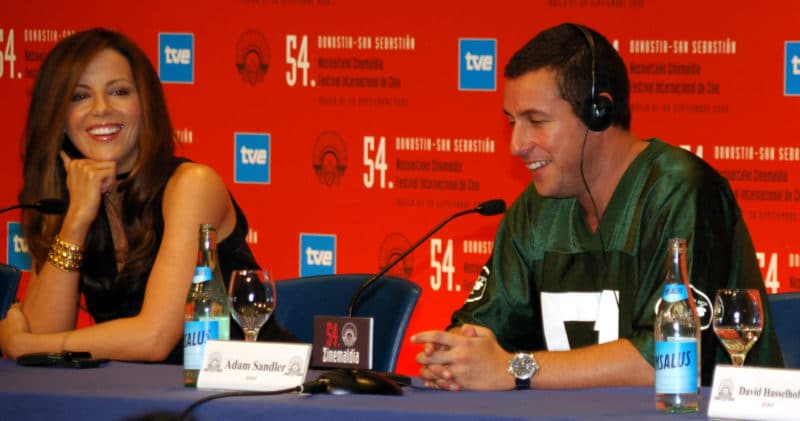 Adam Sandler
Sandler comes from plain living and New England roots, which never seems to be far behind in his television personality and his own life. Adam is truly witty and fun with a common and uncomplicated lifestyle.
He doesn't get himself involved in crazy roles or crazy lifestyles like many with fame have, instead, he's content sticking to his fun and relatable comedy films that just keep coming. He's one example of a person that has never forgotten their roots and doesn't compromise their lifestyle or mindset for the sake of acting and/or fame.
Bruce Willis
Sarcastic and forever annoyed or irritated, Willis honestly just plays different versions of himself in his many roles across different films. He's straightforward, almost always annoyed by something, and pretty much just done with all of the people's crap.
The man keeps a balance between his roles and his own personality, with some roles teetering into different moods or versions of his usual self but others staying right on par for his usual days. It's interesting to see how similar many of this actor's characters really are as well as their nuanced differences.
We all find ourselves falling in love with different characters or actors that we see on screen, and I'm sure plenty of us have wondered how similar or different these roles are from the people that play them.
This list can give you an idea of what people have been able to play roles that are incredibly similar to how they are as a person in real life, which can be really interesting and nice to know.
It's so great when an actor fits well with their role in personality or behavior because it can make life on and off-screen easier for the person as well as give it a truer experience for fans or their audience too.