35. Ellen DeGeneres, 2020
Never stepping out of character, Ellen DeGeneres suited up to yet another red carpet event, and we must say this is a look that suits her. This year, her wife Portia de Rossi and her decided to present a united front, and they both showed up is suits and dripping with style. DeGeneres won the Carol Burnett Award for her significance work in television, and we must say, it's well deserved.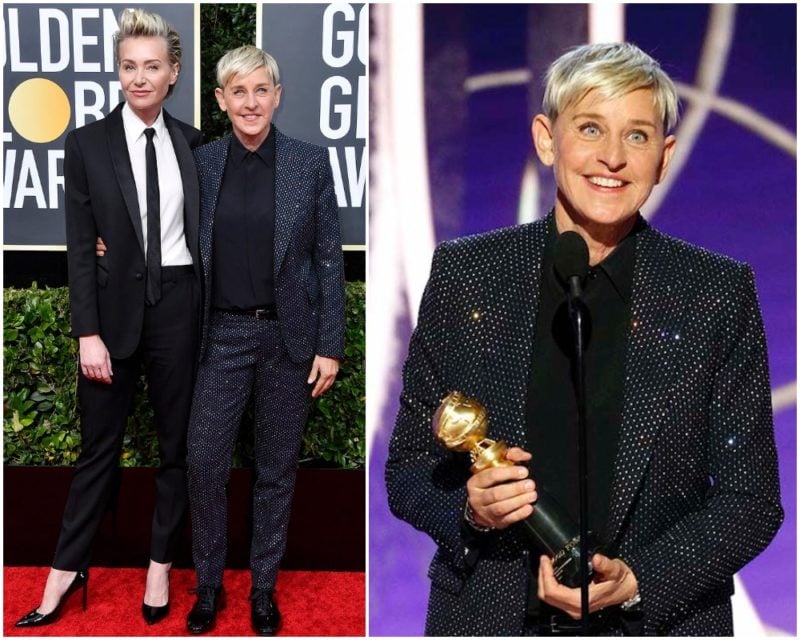 Her suit, designed by Celine, featured navy glittering sequins, which looked dazzling on stage when she received her award; it seems as if the award was created just for her, so that she could win even though she isn't an actress! Every celebrity has her own characteristic style, and for Ellen DeGeneres, it's an androgynous style that she's known for from both her T.V show and the red carpet. She pulls off this style better than anyone else, and by now it has become her signature mark.