37. Jennifer Lopez, 2020
The new year has only just began and already we see some questionable fashion trends emerging. J. Lo's dress choices have always been somewhat controversial (scroll down to see her scandalous dress from 2015), but this year we feel as though she truly outdid herself. We're not saying that her dress isn't beautiful, but it's a lot to take in, and it's certainly not everyone's cup of tea. The combination of gold, white and green is a bit unusual, and the giant bow at the front seals the deal nicely. Overall, this is quite a unique dress.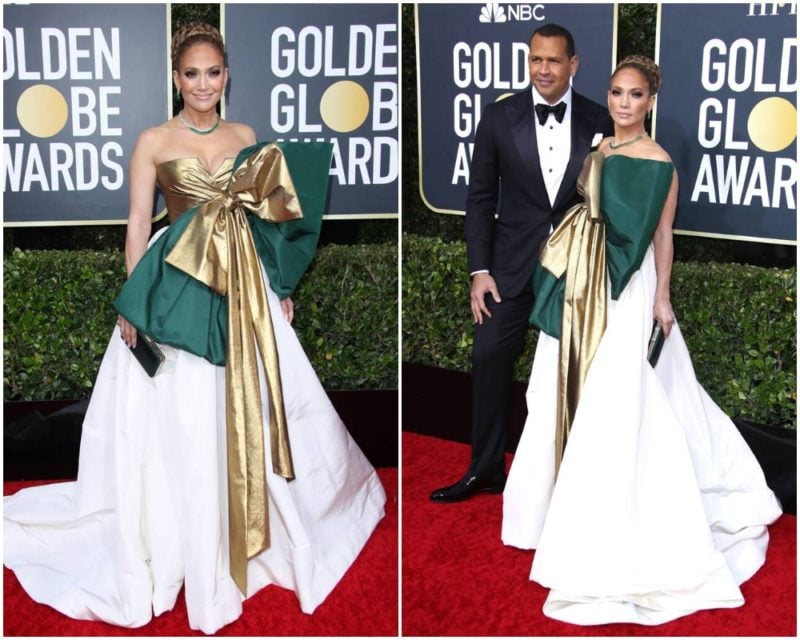 This dress is the work of acclaimed fashion desginer Valentino, and while some would say it resembles a Christmas present (green and gold are associated with the festive holiday, after all), you can't argue with the fact that not many people can pull off an extravagant dress like this one, and the singer/actress certainly does! She showed up at the luxurious event with her new husband in tow, but it's quite safe to say that he gets lost behind this giant bow and attention-drawing dress.