Every year you think this is going to be the year you finally make something good of Black Friday, but it's hard not to lose yourself amid all the commotion and all the discounts, and every year you come home empty handed, or with a car full of stuff you don't really need – but not anymore! We've assembled the best black Friday hacks to help you master this year's black Friday. If you plan ahead and stick to your list, go to bed early, and remember to stay focused – you can enjoy this year's Black Friday.
Plan ahead
Take your time to think what you really want to but this year, go online and do your research: explore the hot deals and sales in every store and compare the prices. If you're not yet familiar with it, there's no time like the present: the website https://bestblackfriday.com/ concentrates all the Black Friday sales in one place, of this year and a few years back, and allows you to easily compare product prices and quality.
Go to bed early
Black Friday shopping is not another daily stroll at the mall. You want to be fresh and focused for your black Friday shopping, and so try to get a good night's sleep the night before. Of course, if you're not an early bird, you can do your shopping at night; it has its pros, as the shops are ought to be less crowded, but keep in mind that some products might run out of stock. Either way, you want to be sharp when you do your Black Friday shopping. If we're talking about staying fresh and focused, another important thing to remember is to pack drinks and snacks – shopping on an empty stomach is never a good idea.
Stick to your budget
This goes back to planning ahead – decide in advance how much you're willing to spend this year on Black Friday, and stick to this budget. This well prevent you from being tempted to buy things you don't really need. Even better – take with you the exact amount you plan on spending – that way you can't exceed your budget even if you try.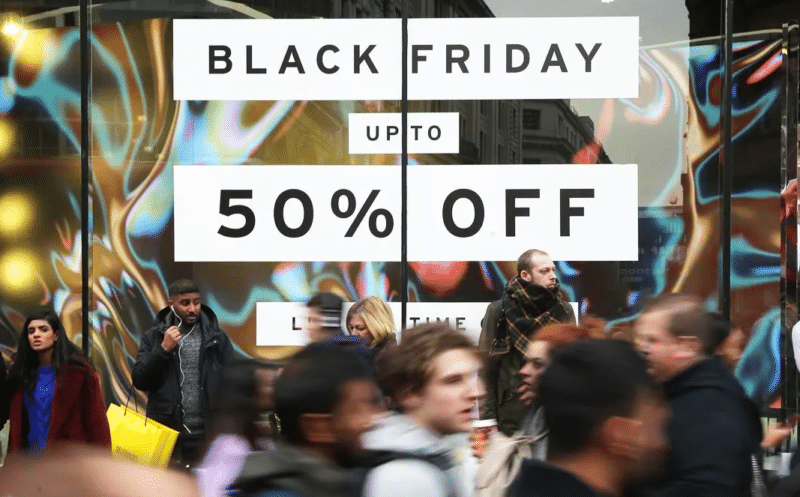 Check out your local stores
They might surprise you! The big chains always seem more tempting, but more often than not, the local stores carry the exact same products for more affordable prices. Try checking them out before running to the malls, as they tend to be less crowded. An even better hack is to shop vintage – you know what they say about second hand stores – one man's trash is another man's treasure. You'd be surprised how many treasures you can find in vintage stores.
Bring your A-team
This tip doesn't work for everyone, but sometimes it's better to shop in couples (or groups) – another set of eyes (and hands) can be pretty useful when it come to Black Friday shopping. It's important to choose your partner wisely, though, as Black Friday shopping can become rather intense, and you don't want any relationships blowing up over something silly such as a new kettle. This brings us to the last tip – remember to take it easy and enjoy yourself! After all, it's the holidays.