A desktop refrigerator
You know when you're having a cool drink in the middle of a hot day, and it only takes it a few minutes to get hot? Someone found this absolutely unbearable and came up with the desktop fridge.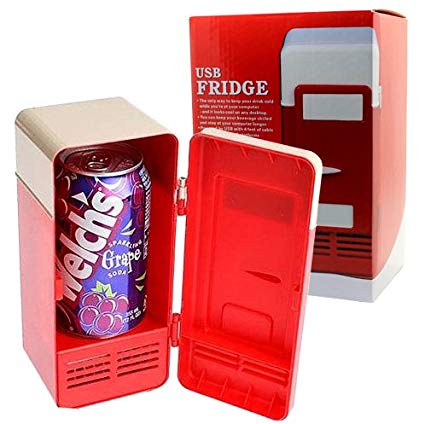 Now you can store your beverages right next to you, so that you'll always have a cool drink at arm's reach.