Being a UPS driver is not always a fun job. You're constantly on the road, away from family, and it can get very lonely; unlike office jobs, for example, it's hard to make friends. Luckily for them, UPS driver Sean McCarren decided one day to open a Facebook group dedicated only to UPS drivers, where he reports on all the adorable animals he regularly meets on his route and their location.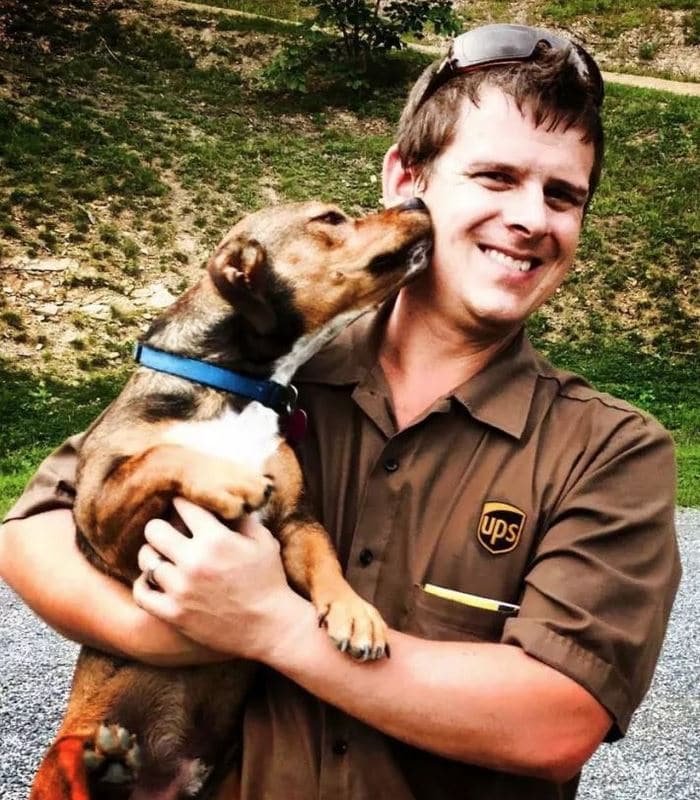 Traveling the same route constantly, you can say that by now, some of these animals are his friends, and we couldn't think of a better group of friends! It's not only dogs that UPS delivery men get to meet on their route, but cats, alpacas, deer, goats, sheep and chickens too. The group he created on Facebook – 'UPS dogs' – allows all UPS drivers around the country to meet these adorable, friendly animals.
The adorable photos from their route they post on the Facebook page will make you have a new found appreciation for UPS drivers and the work they do. We've gathered some of the best photos, and they are ought to put a smile on your face! And another secret – UPS Dogs became so big and popular, and that it's no longer private just for UPS drivers, but every one on Facebook can enjoy the wholesome content of this group!