In less than 200 years, America has become one of the greatest powerhouses the world has ever seen. Since the days of George Washington crossing the icy Delaware River to help secure our independence, America has gone through drastic changes, probably greater than any other country during the same time period. This gallery is here to help you understand what America has gone through to get all of it's beautiful skylines and remarkable landmarks, and it's ought to take you back in time and provide a glimpse of what your hometown looked like a hundred years ago.
Urbanization took the United States by storm in the mid 19th Century, with many families and immigrants flocking to big cities on the East Coast such as New York, Boston and Philadelphia. As time went on, more major cities began popping up on the map, such as Miami, Chicago, and Los Angeles, all becoming extremely popular spots. Society is currently in a time where it is difficult to imagine what life must've been like back in the days before we had massive skylines completely lit up at night.
Boston
The Quincy Market has been around for nearly 2 centuries, with it opening in the early 1800's.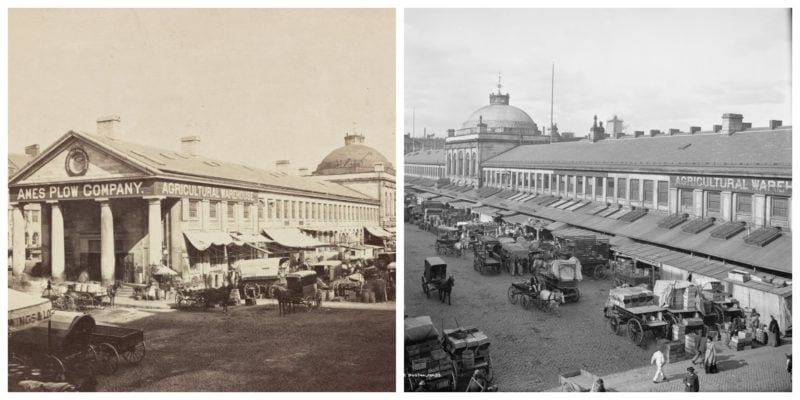 At the time it was one of the largest market complexes in the United States, and it is now a National Historic and Boston Landmark.