British swimming team in the 1912 Summer Olympics
The Olympics were inspired by the ancient Olympic games of Greece from the 8th century BC. The modern Olympics began in Athens in 1896, with the contests undergoing palpable changes throughout the years.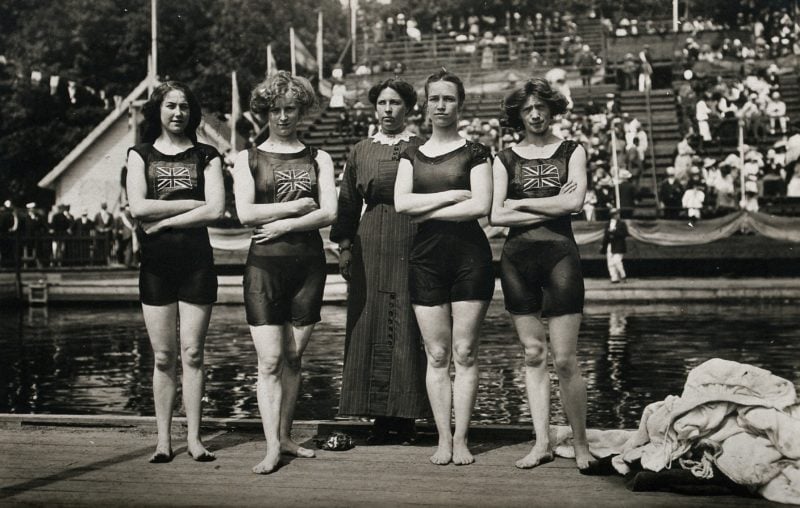 One of these changes, quite naturally, involves the women's attire style. This image shows the British swimming team at the Stockholm Summer Olympics in 1912.