Albert Einstein, 1951
This one you probably know – it's perhaps Einstein's most famous photo, and quite flattering as well. What you perhaps didn't know is that it was taken on his 72nd birthday, succeeding an event held to his honor in Princeton university.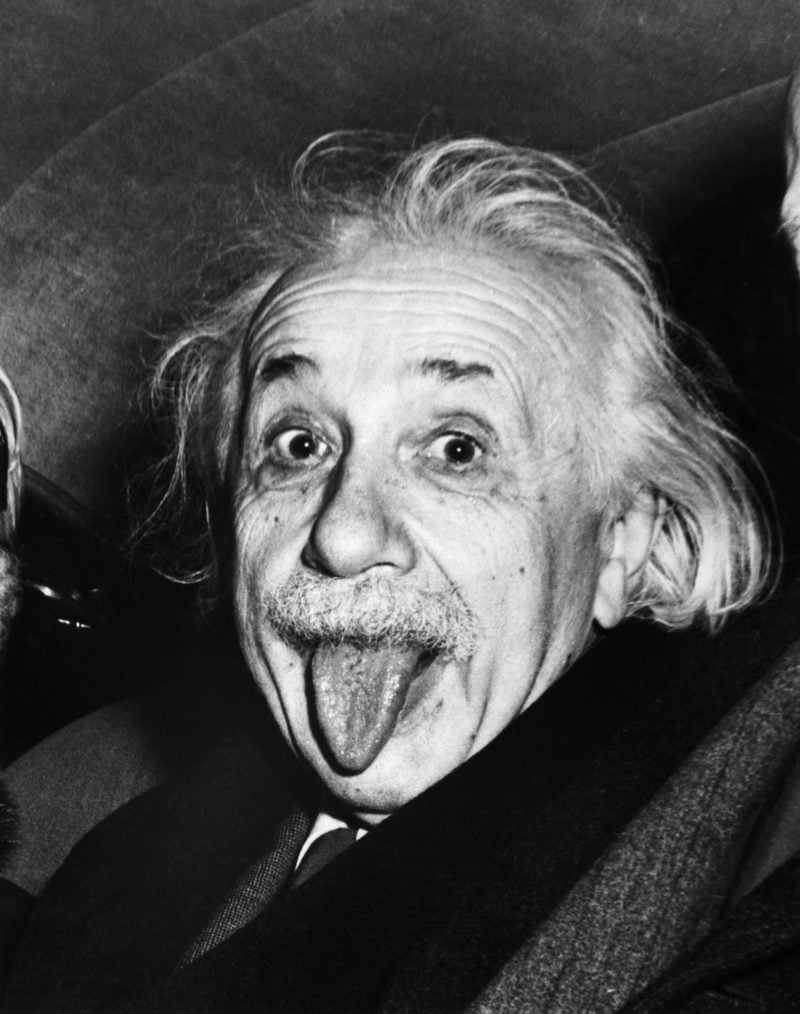 Einstein stuck out his tongue to the photographer documenting the event, hoping the photographer wasn't fast enough to capture it. Unfortunately for him but luckily for us, the photographer proved him wrong.