Protesters swimming in the Lincoln Memorial reflecting pool, 1970
On July 4, 1970, president Nixon held a support rally, which had the opposite effect than what he intended. He hoped to increase the support of his administration, but it backfired.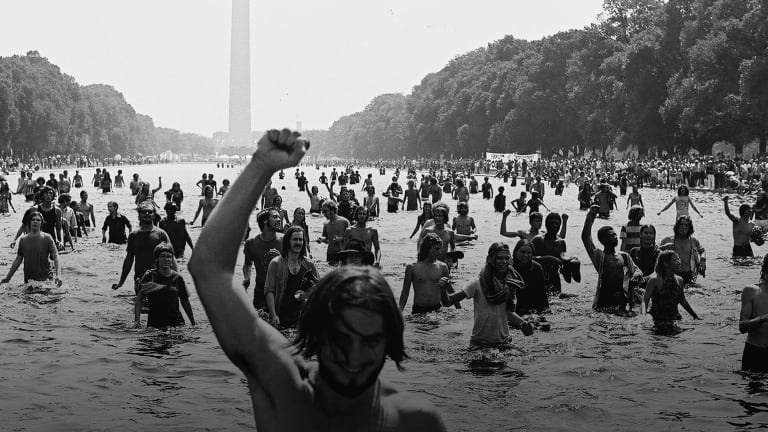 The picture portrays the angry crowd, which saw the rally as a 'pro-Vietnam war' event and jumped in the pool in protest.