A bookmobile in Canada, 1960
Libraries these days are pretty much ghost towns, but in the past, they were a rare product, and people were lining on the street waiting for them. Pretty much like ice cream trucks.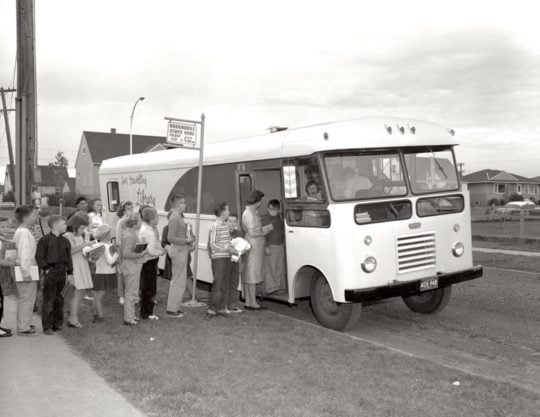 The traveling libraries were incredibly popular in the mid-20th century in the U.S and Canada. This photo was taken in Canada during the 60's.