World War 2 Victory in Europe day, 1945
V-E Day, or Victory in Europe day, celebrates the surrender of Nazi Germany and its allies in World War 2. It started with a spontaneous celebration after the announcement of the German surrender on My 7, 1945.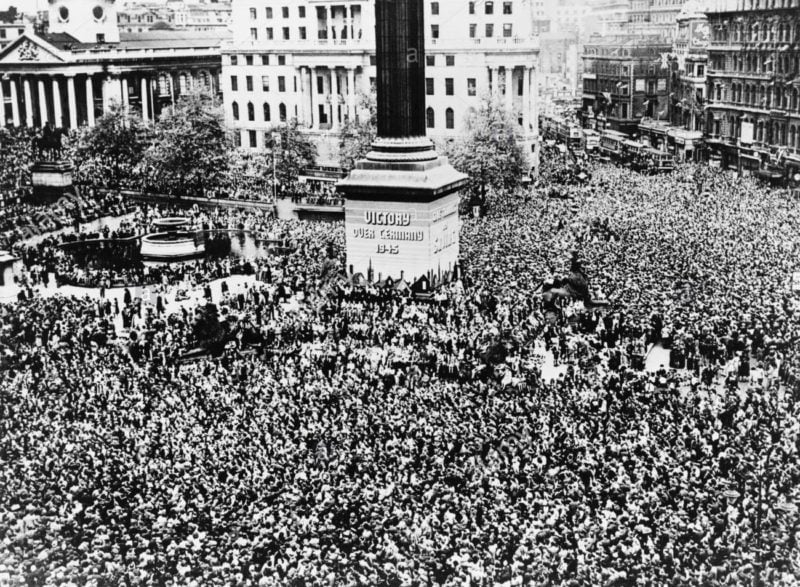 This photo shows the massive crowd of the celebrations in 1945 in Trafalgar square in London.