The Titanic Gym, 1912
Titanic might be one of the greatest movies of all times, buy what they failed to show you in the movie was the highly impressive gym the ship had!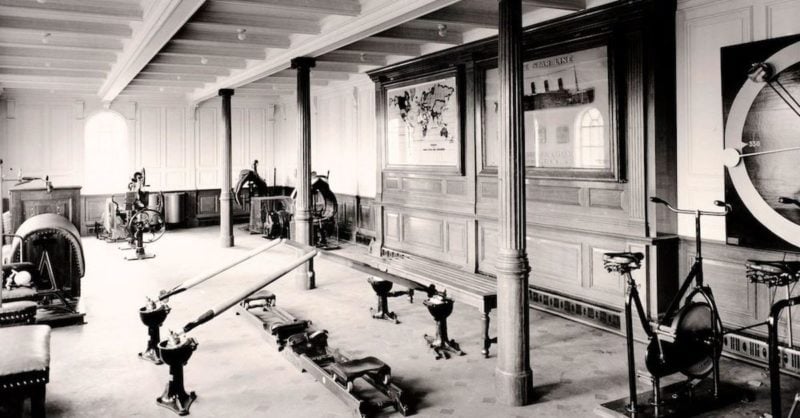 At the exact time the ship hit the iceberg and tragedy ensued, one passenger, a physical instructor, was in the middle of his exercise. Devoted to his job, he remained at his post and went down with the ship.