Getting in shape and losing weight is a major challenge many of us struggle with – finding a diet that works or sticking to a workout routine sometimes seems impossible. After suffering from being over-weight their whole lives, Lexi and Danny Reed decided it was time for a change, and together they lost nearly 400 pounds in 18 months of hard, determined work. They gained back their bodies and their lives, and their incredible journey was (and still is) a massive inspiration for others.
A life-long struggle
Lexi has been struggling with weight issues her entire life. She was over-weight since childhood, and as she recalls, it prevented her from fully enjoying her childhood.
Growing up she tried countless of diets, but none of them worked and eventually she would always gain back the weight she had lost. Throughout her teens, Lexi participated in Weight Watchers and LA Weight Loss, but these programs also failed her.
High school sweethearts
Luckily for Lexi, she found her true love in high school, when she was only 15 years old. Danny and Lexi's story was love at first sight, and Danny could see past Lexi's weight.
Lexi's weight was never an obstacle in their relationship, as it was in other parts of her life, since Danny fell in love with Lexi's kind personality and good nature.
Bad habits
Danny recalls that in high school he was active in different sports fields, but as soon as he abandoned sports, he started to gain weight. When Lexi and Danny started dating, he weighed 280 pounds.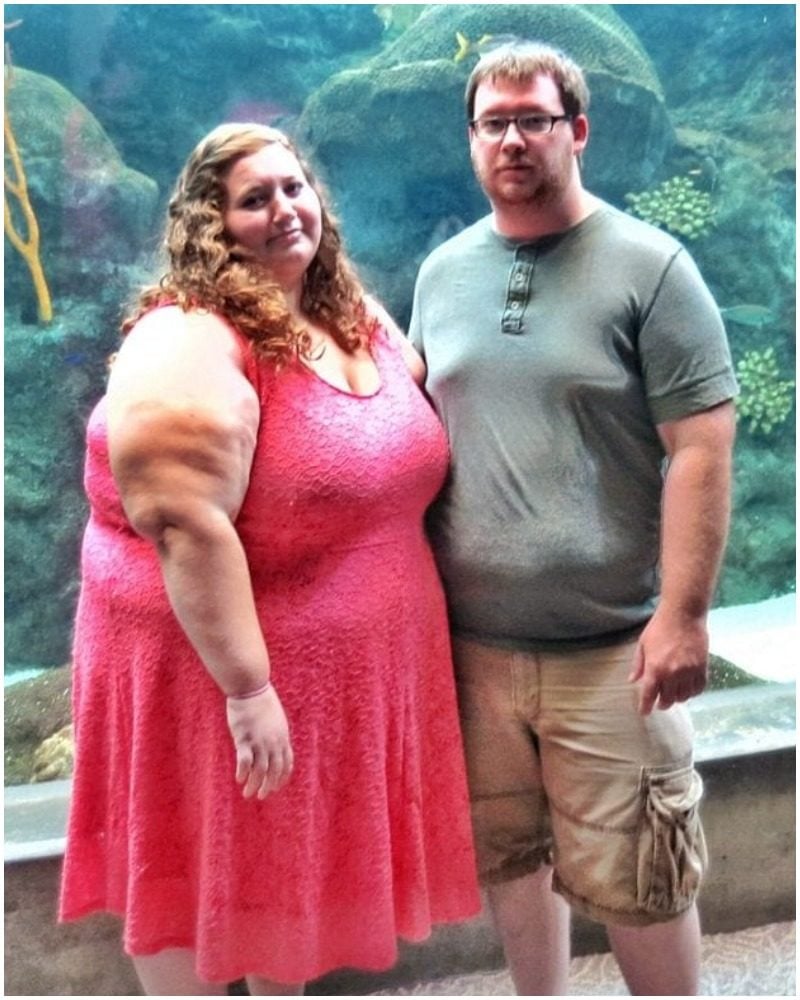 When Danny and Lexi started feeling comfortable in their relationship and around each other, the two put on weight. They developed an unhealthy lifestyle as they enjoyed eating junk food and watching TV.
An unhealthy cycle
Lexi revealed that her bad eating habits started when she was a child. At home, since they didn't have much money, it was a lot cheaper and easier to buy processed food.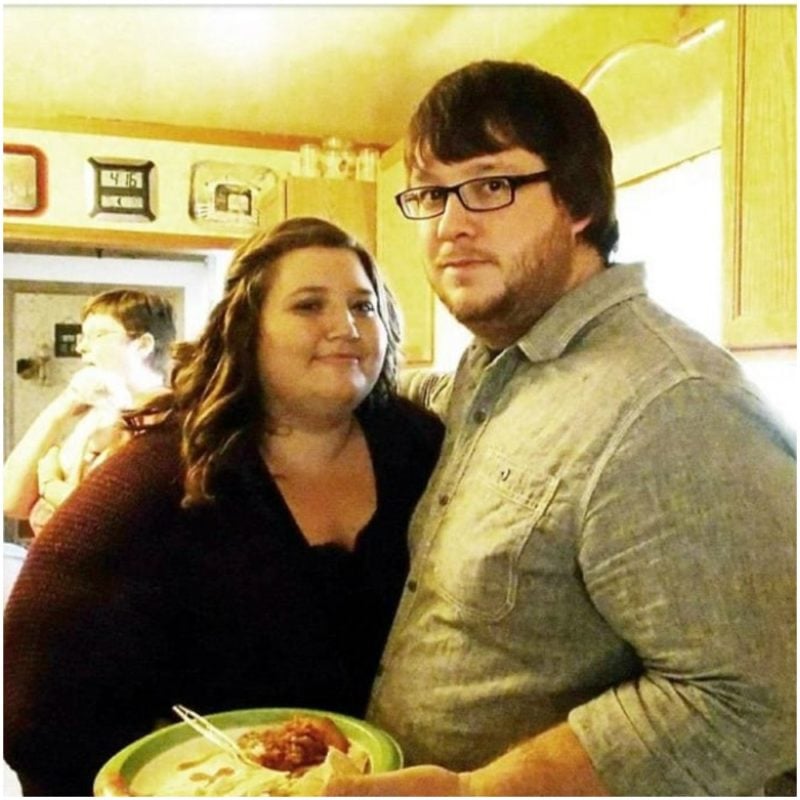 That's how her bad eating habits started, and that's all she ever knew. Danny and Lexi shared that most of their evenings would be spent binge-watching on the couch, eating pizza and drinking soda.
A 765-pound couple
Due to their weight, Lexi and Danny couldn't enjoy certain activities we take for granted. They could not ride a bike in the park or hike the hills, and even something as simple as taking a stroll on the boardwalk was a challenge for the couple.
Thus, all they had left for fun was watching Netflix on the couch and eating whatever they liked.
I do!
Despite their weight issues, the two were extremely happy together, and Danny finally popped the question after several years. On the Clearwater Beach in Florida, Lexi couldn't have asked for a more romantic proposal.
She posted the moment of proposal on her Instagram page, writing, "he never saw me as my size, asked me to change or made me feel as anything other than beautiful." However, finding a wedding dress in her size wasn't going to be an easy mission.
Their happy day
After months of persistent searching, Lexi finally found a dress that fit her, and one that she was happy with. A girl dreams of her wedding day for years, and there was no reason why Lexi should have to compromise for her dress.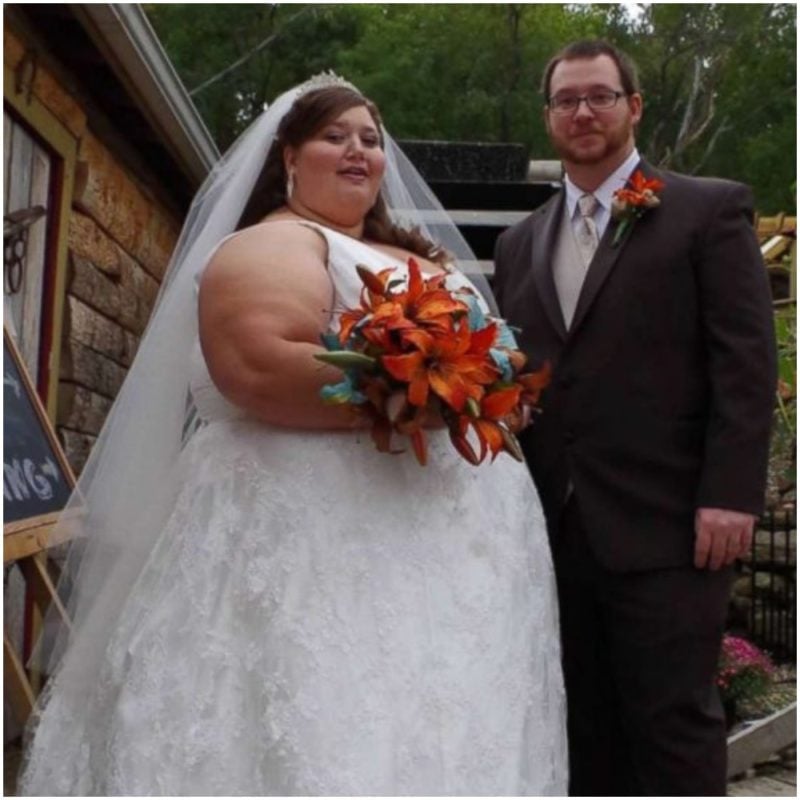 Danny and Lexi couldn't be happier on their wedding day, but this is where their problems were only beginning. They soon realized that if they wanted to live a long and happy life together, their lifestyle must change.
Big dreams
Lexi and Danny had big dreams for their future, which they could never come true unless they changed their lives drastically. They wanted to start a family, but Lexi's weight made it complicated for her to get pregnant and maintain a healthy pregnancy.
The couple also had dreams of traveling around the world, which were difficult to accomplish due to their weight and health issues.
Enough is enough
Lexi worked as a lawyer, and she specialized in Social Security disability funds. Everyday, she would hear clients complain about diabetes and heart problems, and she realized that soon enough she might be the person calling in for social security disability.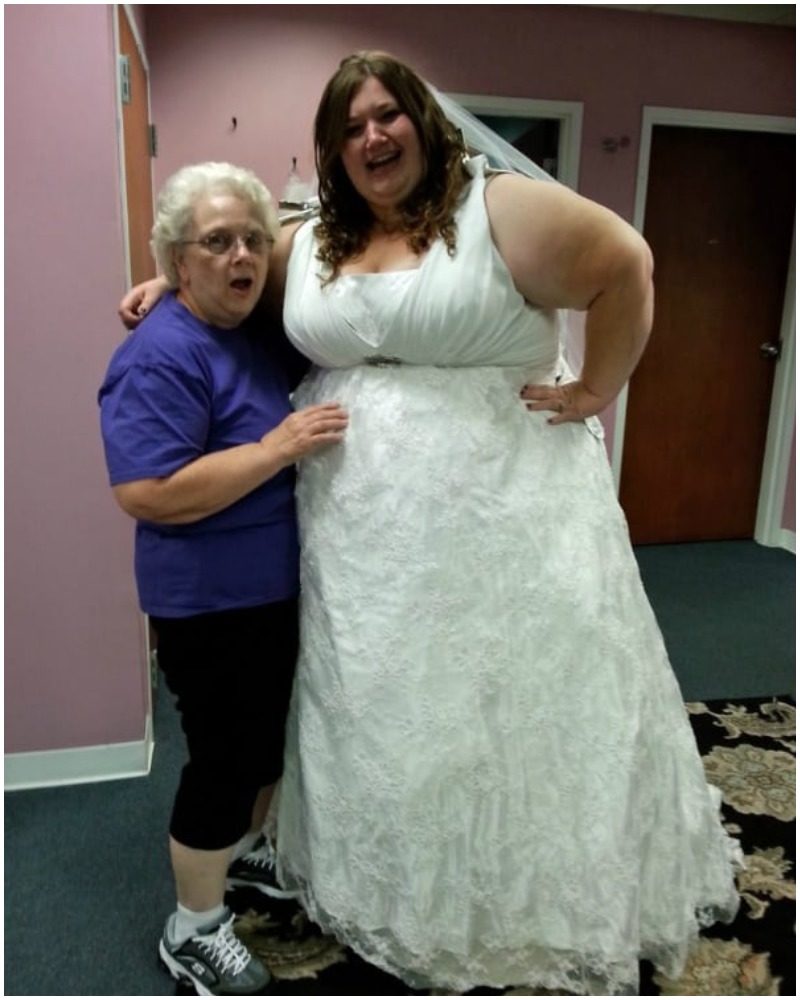 Lexi admits that she neglected her health and any pains that she had, and didn't visit the doctor too often.
New Year's resolution
One year into their marriage, Lexi and Danny's lifestyle remained the same, and the couple was still overweight. They decided that enough was enough.
On New Year's eve 2016 the couple resolved to make big changes in their lives, something they feel they should have done years ago – but better late then never.
A change of mind
Danny admits that he wasn't too excited about the idea at the beginning, because he was already used to their lifestyle of no exercise, and leaving your comfort zone is never an easy thing.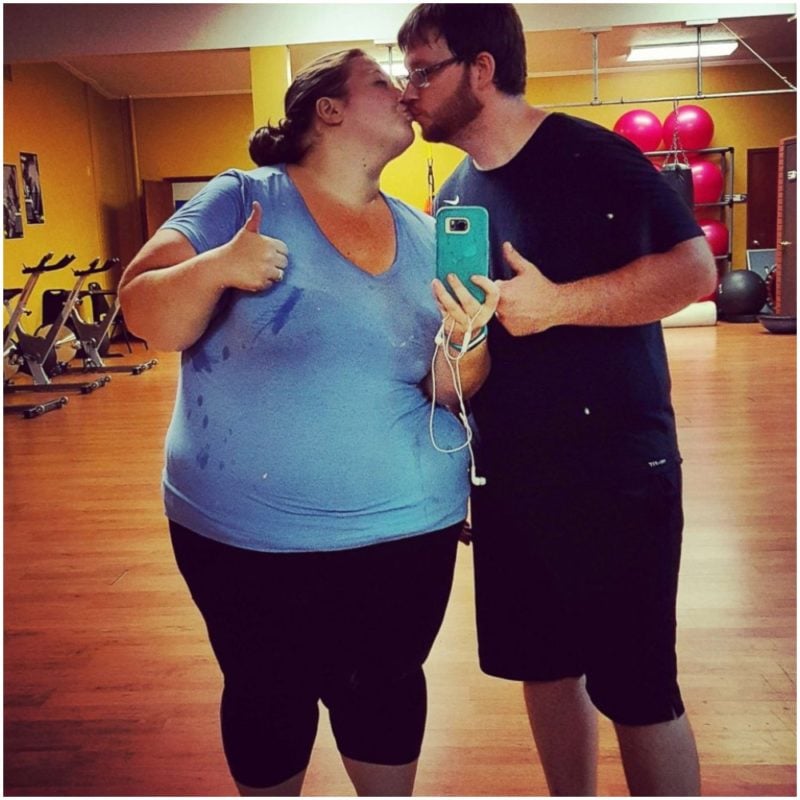 But he soon got on board with the plan, mostly because he wanted to be a supportive husband. He knew that this journey would be a lot easier for Lexi if they embark on it together.
You bet
Learning of their resolution, the couple's friends wanted to help as well. Their way of doing so was making a bet with the couple – they would spend the next month following these 5 rules: no eating out, no soda, no alcohol, no cheat meals, and working out 30 minutes 5 times a week.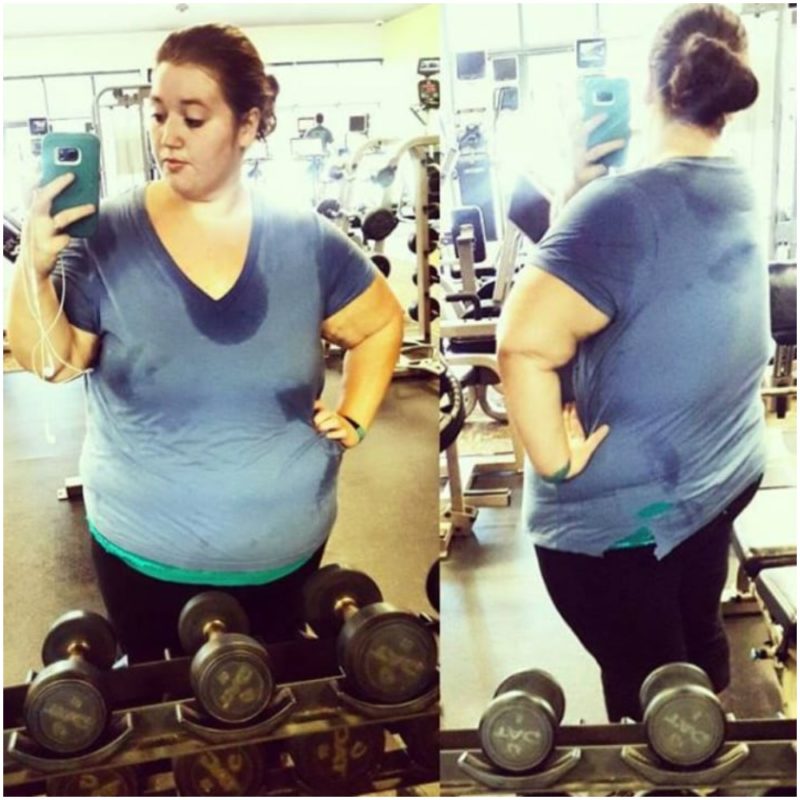 They finally adopted these rules as their lifestyle. The couple felt that a slow process wasn't right for them, and that they needed to make a drastic change of habits.
Eat to live, not live to eat
The couple admits that the hardest part for both of them was changing their relationship to food. "We had to learn to eat to live, not live to eat, day by day," Lexi said.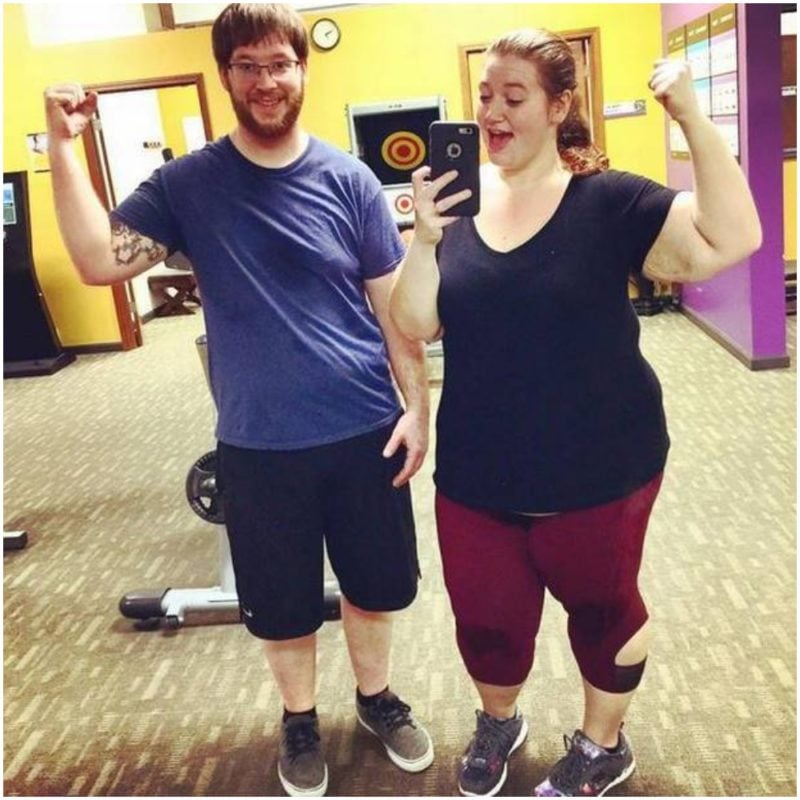 But they had their goal in mind and that was all the motivation they needed – most of all, Lexi was fed up of not being able to enjoy a romantic walk with her husband, go to the movies or take a trip abroad.
Experimenting
Finding the right gym and the right workout isn't easy for anyone, and it was that much harder for Lexi, being self-conscious as she was about her weight.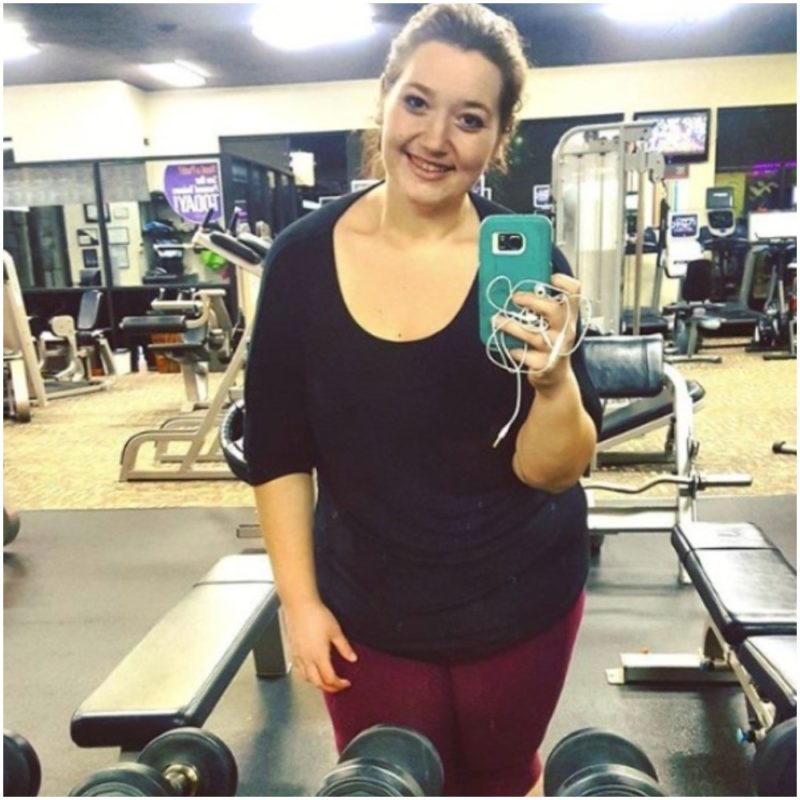 But eventually the couple found a gym that was not too crowded, and Lexi experimented with the machines until she settled on an exercise that was right for her. Throughout this time, what kept them going was each other's support.
New eating habits
The daily gym routine, important as it is, was just one part of Lexi and Danny's plan for a healthier lifestyle. They resolved to stop eating out or ordering take-out, and instead cooking and finding ways of making healthy versions of their favorite dishes.
Instead of Taco Bell, they prepare a fresh taco salad at home. The couple discovered that they enjoy cooking together, and they tried to make this chore as fun as can be.
Seeing results
Naturally, the couple said that seeing amazing results motivated them to keep going. At one point, their unhealthy lifestyle was replaced by a new one, and they started to enjoy the workouts and their new eating habits.
This wasn't another diet, it was a new lifestyle, and sooner than they had expected, Lexi and Danny couldn't remember what they found so appealing in junk food or soda.
hard work pays off
Besides confidence, Lexi was gaining new friends at the gym, and for the first time, her confidence was growing instead of her weight. Slowly but surely she was losing the fear of going to the gym, or going out in public.
After what seemed like the hardest 18 months of their lives, the couple, as well as their environment, could see a real change in their lives. By May 2018, Lexi was down 312 pounds.
Role models
In order to keep track of her progress and motivate herself, Lexi kept an Instagram account where she posted her program and daily progress. She quickly became an Instagram sensation, inspiring people who were going through a similar journey.
She appropriately called her account "Fat Girl Fed Up" and within no time she had thousands of followers, encouraging and waiting to see her next progress report.
National heroes
Lexi and Danny's incredible story of success spread like wildfire online and was covered by news and TV stations nationwide. This blessed change in their lives also brought a new career path for the couple.
After hitting the spotlight with their story, they now both run a blog full time, writing about their journey and giving health tips to other people going through a similar journey.
New adventures
Lexi and Danny's new weight and lifestyle finally allowed them to experience so many new things they could only dream of in their past weight.
The first thing they did after gaining their bodies back was travel abroad. Now that Lexi could fit in an airplane seat, the first thing they wanted to visit was the Harry Potter World at Universal Studios theme park.
The life they gained
The couple now runs a YouTube channel where they give advice on how to maintain a healthy lifestyle. Lexi feels like she received her life back, and she wants to share her wisdom with others.
They also owe a lot of their success to their family and friends who supported them throughout this journey and motivated them to keep going, even when the results were late to show.
Pro tips
One of Lexi's major tips for eating healthy is prepping healthy ingredients and preparing healthy meals at the beginning of the week, so that you don't find yourself having to order take-out during the week.
Another pro-tip for maintaining a healthy lifestyle is incorporating your daily routine with fun activities, such as camping, swimming and hiking.
Support system
One of the things that allows Lexi to maintain her lifestyle is the community she gained through this process. Besides her family and friends from home, Lexi also won a community of support online, through her Facebook and Instagram pages.
Having friends that lead a similar lifestyle makes this journey a lot easier. Luckily for Lexi, she has good friends with similar habits, and one of her best friends is her gym buddy.
It's all about balance
Often when you start a routine as intense as this one, it's easy to get sucked in and forget about the outside world. That's why Danny and Lexi make sure to take rest days and spend time outside the gym.
They spend a great deal of time with their two Golden Retrievers Oliver and Olivia, and otherwise just try to enjoy their free time and fill it with as many fun activities as possible.
Discovering Danny
Lexi seems to be the star of this story, but this was a mutual journey she could have never completed without her partner, Danny.
Danny also runs a very successful Instagram account, called "Discovering Danny," where he shared practical tips for making lifestyle changes.
What's next?
The idea of starting a family was one of the biggest things that motivated Lexi to embark on this life-changing journey. At her previous weight, it was dangerous for Lexi to get pregnant, both for herself and for the baby.
Now that they gained their lives back, Lexi and Danny are looking forward to start a family, and one day their children will be proud of them.
Inspiring others
Plenty of other couples seek to make this blessed change in their lives, but it's not an easy task, as we all know. That's why having a couple like Lexi and Danny as inspiration can help others.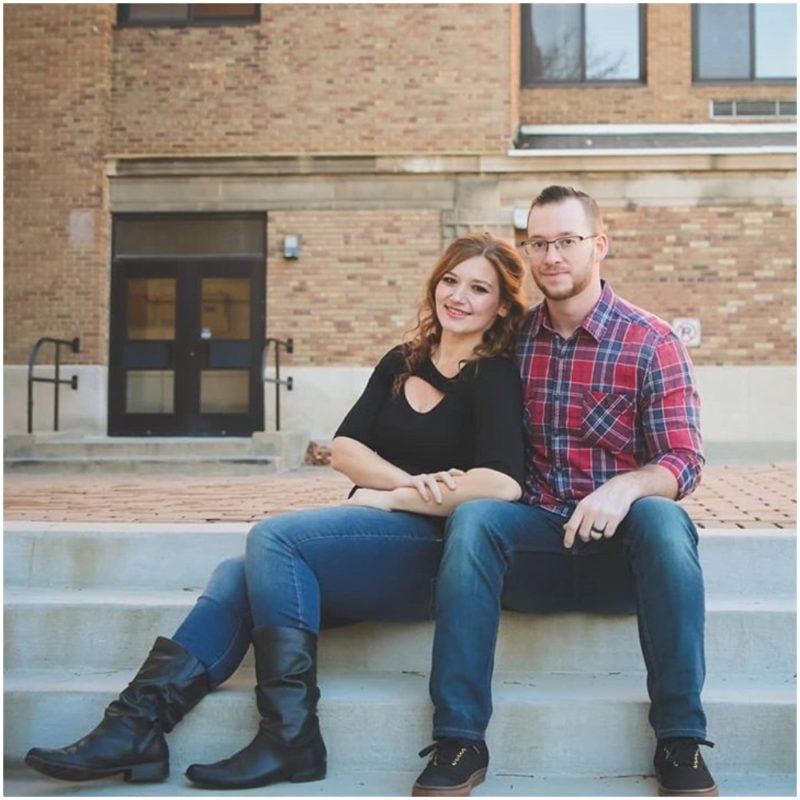 More and more couples share with Lexi and Danny through social media their personal stories of success, most of them young couples who feel like they gained their lives back, just like Lexi and Danny.