Do This Only If You Want to Piss Off Your Nurse
Nurses are extremely tolerant and will put up with a lot of irrational and irritating behavior from patients. There's this one thing, however, that really gets on their nerves. Patients are usually warned not to eat a few hours before surgery but despite that, some people will do exactly that and only admit it right before the surgery.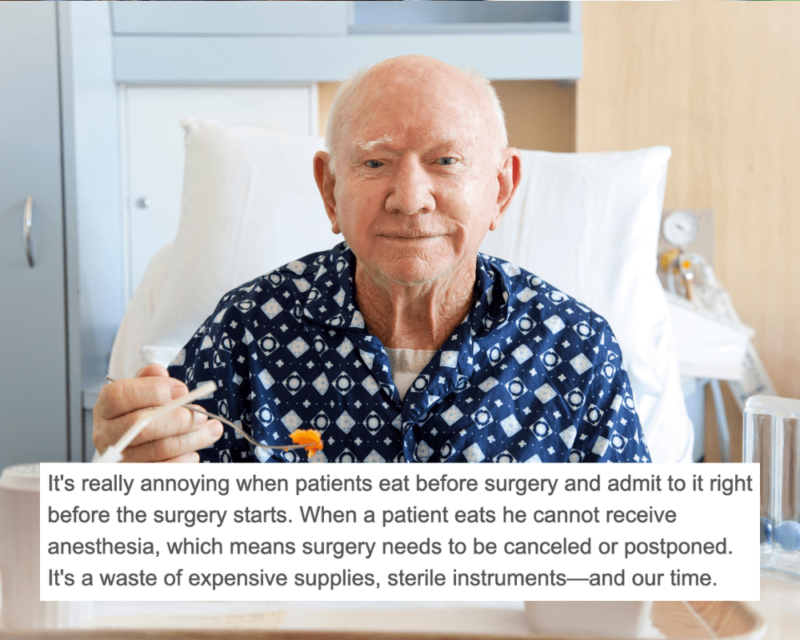 It doesn't sound like a big deal but eating right before means that they cannot receive anesthesia and the surgery has to be postponed or canceled. It's a total waste of supplies, sterile instruments, and most importantly your nurse's time!