Fast-food domination in Japan
There are many things that Japan is known for. One such thing is their super-healthy diets, but when McDonald's came a-knockin' in 1973, suddenly, the Japanese were gorging on sodium-rich burgers and fries. We can't say we don't blame them, but it didn't take McDonald's any time to become the go-to meal for people in a hurry.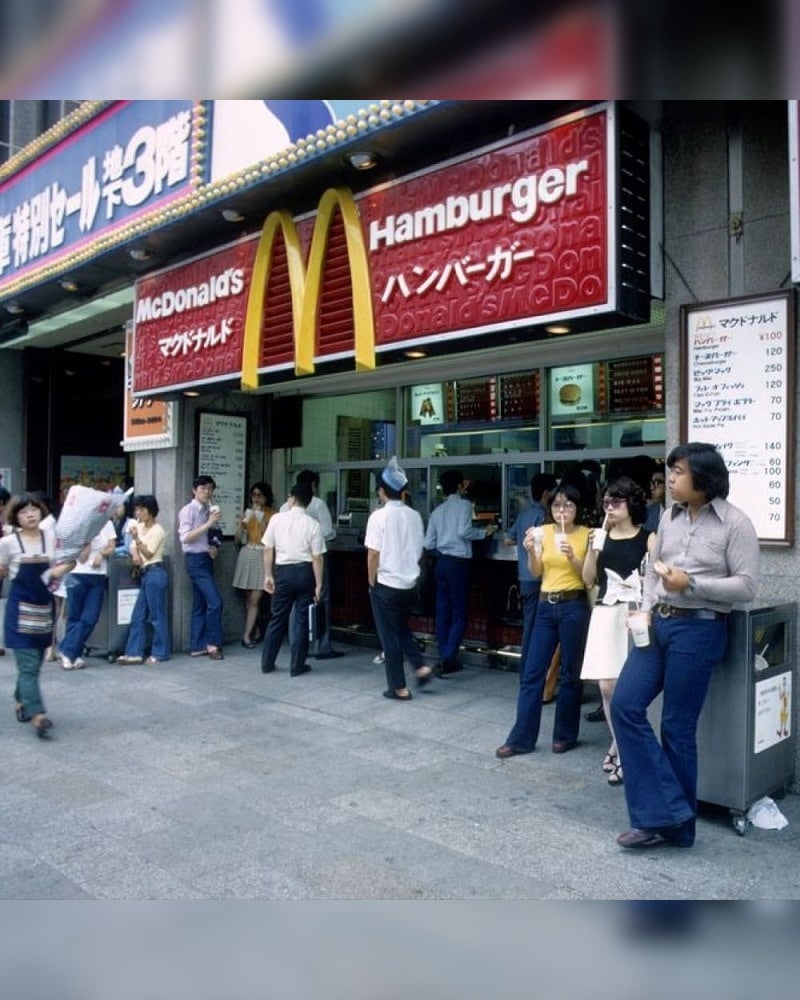 In this picture, you can see a neat crowd of people either waiting in line or savoring a burger or milkshake. Nowadays, the crowds aren't a huge problem since there are more than 3,000 McDonald's outlets across the island nation.