One of the best things about being a parent, in my opinion, is watching your children discover all things fresh and new, and being excited by these discoveries. We, as adults, are world-weary creatures who think that we know and have seen everything. Well, these photos might shock you out of your complacency. Whether you're exploring the natural world, contemplating historical events, or marveling at the achievements of technology, prepare for your jaw to drop and to discover something new.
Planes, trains and automobiles
Normal commercial passenger planes look big enough anyway, especially when you're looking up at them from the runway ready to embark on a wonderful holiday. However, this would make even the most seasoned traveler feel small.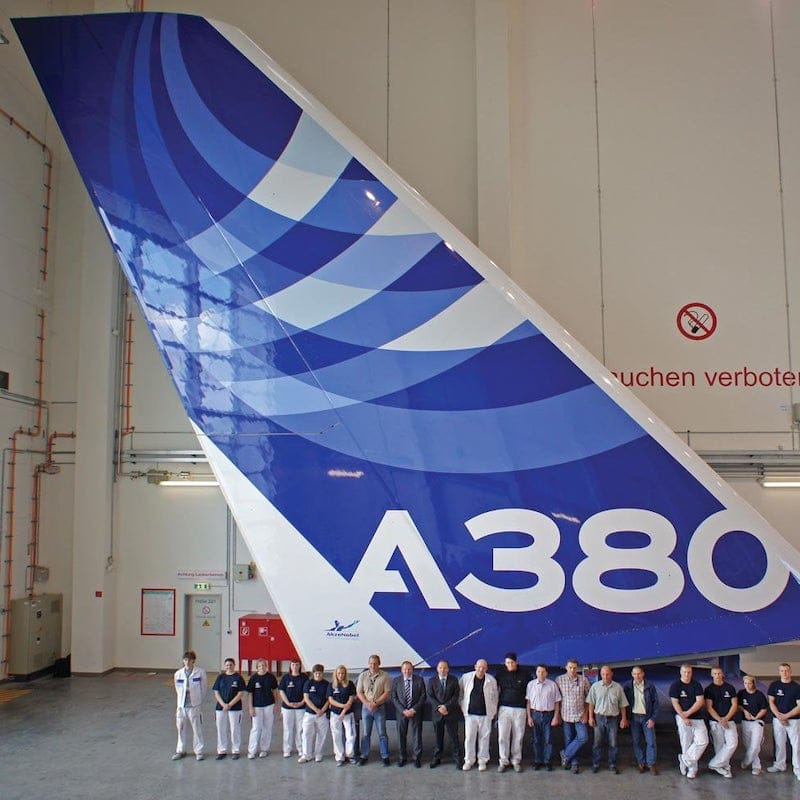 This is the tail of the Airbus A380, which is the largest passenger airliner in the world. It can seat up to 853 passengers, although it usually seats 525. The people below, added to highlight the scale, are the team who worked on developing the plane.