Michael Jackson deemed the "King of Pop", was a singer, songwriter, and dancer that had a massive career for a great deal of time. Many of his hits have stood the test of time and still manage to stay favorites in people's hearts well after he passed away. The star had a huge personality that gained traction and fame alongside his talents. Many people knew a great deal about Michael Jackson during his time on top because he was a popular topic for the media and often under quite a bit of attention from the public eye. However, there are still many things people never knew about him. Here are some little known facts about Michael Jackson.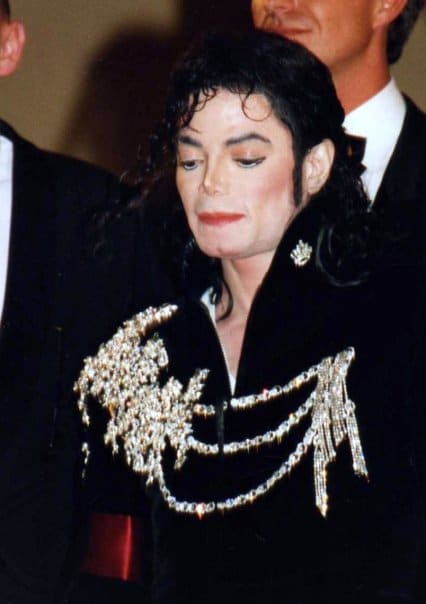 Most Awarded
Currently, Michael Jackson stands as the most awarded artist of all time alive or deceased. He totaled 40 Billboard Awards, 13 Grammys, and 26 American Music Awards during his career. Michael also holds 23 Guinness World Records and an entire record category was created after his death as well. No other artist has ever been able to amass the number of records and awards that this one man has, and it'll be a while before someone else will take that spot.
Acting Dreams
The King of Pop also fancied a dream of acting, particularly in Marvel movies. He tried to buy out Marvel when the company declared bankruptcy in the 90s to be able to have the lead role in Spiderman. He also tried to get the role of Professor X when the X-Men franchise was begun later on. Of course, both times these attempts did not work as the roles ended up going to different people.
Moonwalking
The moonwalk in Smooth Criminal was a dance move that particularly was made famous by Jackson. Many people were in awe of his appeared ability to defy gravity itself, but the move was more so due to specific craftwork within his shoes. The shoes were specially made to be able to make this move more aweing. He even got a patent for the design when they were made so that nobody else could steal his special secret to the true moonwalk.
Thriller
There's much to know behind the music video for Thriller. The outfits in the idea were all thrifted picks from the Salvation Army, for one. In Thriller's creation, Michael Jackson was threatened to be banished by the Jehovah's Witnesses due to its occult ideology. He had to add the disclaimer at the beginning to use the idea. And finally, the love interest in Thriller was a Playboy Playmate who supposedly tried to proposition Michael during the filming.
Breaking Barriers
The King Of Pop was a black artist in a time that there were still many prejudices and barriers in the world. He was the first black artist to be on MTV. With his song Beat It, Van Halen was the main reason for its radio presence. Most radio stations didn't want to play black made music, but Van Halen's guitar solo (which was done free of charge because he liked the song so much) gave them a reason to play it. This opened the doors for many artists down the road.
Animal Lover
People have many different animals or pets depending on their tastes and love for their pets. Michael Jackson had a fondness for many different types of pets. He had two pet chimpanzees which were well known by many fans named Bubbles and Max. The star also owned a ram and two llamas for pets. Not the craziest of animals kept by the famous we've seen, but certainly not typical for most individuals.
Even super fans of the King of Pop most likely have some more to learn about his life and what was hidden from the public during his time, and those that are less into learning about this topic could find this list useful or interesting. Michael Jackson was and continues to be a massive legacy in the music industry as well as in many lives. He inspired many, gave us amazing hits, and led a life in fame for a great deal of time. While this star is no longer with us, he left behind a great deal of knowledge, music, history, and more to be discovered and continually remembered as time goes by.