Jaime King is an actress and model with many eyes on her life, due to her heavy involvement in Heart Of Dixie and her recently estranged husband. In the midst of the stress from her current divorce, King shared her struggles as a working mom with two young boys on her Instagram page.
In August, Jaime posted photos of her hugging her two sons James and Leo. The caption read, "It's the hardest thing in the world to say goodbye as a working mother," she captioned the post. "One day, I know my boys will look back and be proud. It's all for you. There is nothing I wouldn't do to protect and give you the best life filled with freedom, joy, expression, safety and happiness. Always.".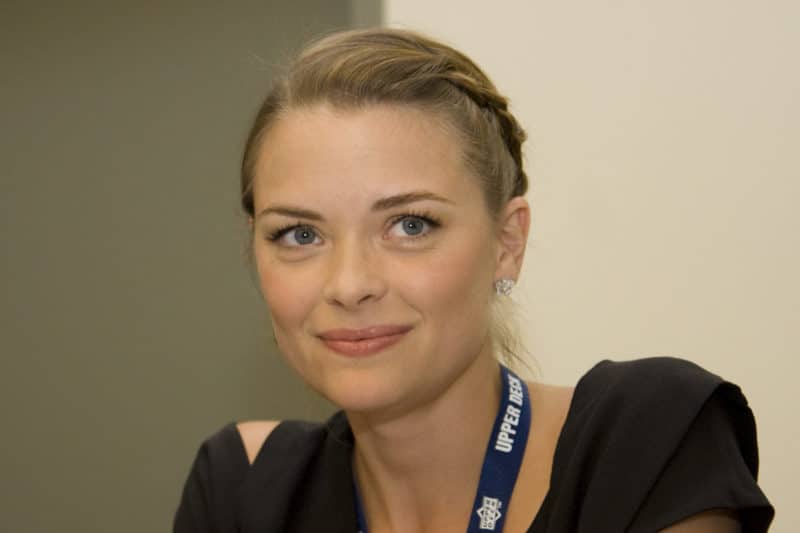 Jaime King just filed for divorce against her husband of 13 years, Kyle Newman, as well as received a restraining order against him in May. The drama between the two continued as they both reported to various sources and to the courts supposed evidence of both sides being in disarray. King spoke of emotional abuse from Newman, while Newman claimed she was an alcoholic and drug addict for the past several years.
Kyle took it a step further in taking their kids away to Pennsylvania sometime during this split, and Jaime said that he would not let them communicate with her even when she followed what he told her to do. During this news and event, Newman has continued to claim that the divorce was unexpected and that he wishes the best for King to "find the peace and help she needs.". Having to be separate from her kids has taken a toll on Jaime.
Working moms all over can relate to how much of a struggle Jaime King is going through, both in dealing with a divorce when the two have kids together and in trying to continue to keep her work life together while being a mother. Having to spend so much time away from your children to be able to work and make a living can be a lot to handle for any parent, and working mom guilt is so common among many mothers.
It's safe to say that the public is keeping a close eye on this struggle and the divorce between Newman and King. Both parties continue to speak out to publishers or have others speak for them to give us an inside view on the divorce, kids, and more. One thing is for sure, being a working mom and going through a rough divorce is something that can take a massive toll on a person and Jaime is handling it as best she can.