Most of us are probably pretty familiar with the massive chain of fast-food restaurants known as McDonald's. It has been around for many years and seems quite successful since there are so many all around the world. Some of us eat there often, and others choose to avoid these options.
But regardless of your associations with McDonald's, what do you know about this place?
What about the tidbits that have been hidden or seem most preposterous when you learn them?
Well, here's some hard to believe facts about McDonald's that you probably don't know.
Insanely Quick Openings
It's no mystery that Mcdonald's is a massive corporation and constantly expanding. We can tell that just in how many of these restaurants exist. The reason there are so many McDonalds around is that currently, a new Mcdonald's opens approximately every 14 and a half hours or less. Yes, that often. That's pretty crazy when you think about how frequent it is to have a new restaurant open every 14-15 hours.
Millions Of Visits Each Day
The estimated number of people that eat McDonald's every day is around 68 million. That's greater than the population of some entire countries. To think that many people worldwide eat from one specific restaurant is pretty mind-blowing. Now consider that number multiplied by how much even the cheapest McDonalds menu item costs… Yeah, it's less of a mystery why the corporation has so much money.
Who Sings The Jingle?
McDonald's' iconic jingle that so many people know was sung by a singer with millions of fans now. Justin Timberlake was paid $6 million to sing this jingle when it first was made, and it was one of his first television features in his career when the first airing of the commercial with him singing the jingle was aired. The figure for what he was paid seems large, but because McDonald's makes much more than that every day now it's fair or even pretty small.
The Largest Toy Distributor
With its millions of daily customers, Mcdonald's has made itself a name as the largest toy distributor in the entire world. It makes sense with how much kids love the iconic Happy Meals and their accompanying toys that are often advertised on kids' channels on television to entice children to want to have them. The amount of toys that Mcdonald's must distribute to earn this title is monumental.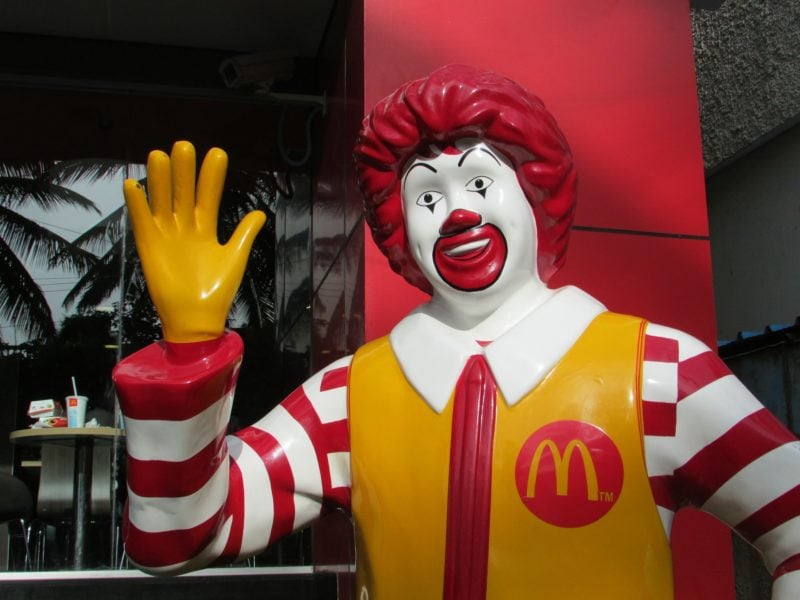 McDonald's… Hot Dogs?
Believe it or not, back in the 1930s when Mcdonald's began it was a small hot dog stand. After the business began to get better, the idea shifted towards burgers and abandoned the hot dog stand reputation. Over time, this little business shifted into a multi-million dollar corporation with many menu items and countless locations worldwide. Quite the developmental stretch from the 1930s to now, a little hot dog stands into a massive corporation.
Learning more about the places you eat or have eaten in your life can be quite interesting and eye-opening, or help to generally enrich your knowledge which can be useful in many ways. These hard to believe facts about McDonald's aren't the only ones to learn about out there either. If you liked learning about the things you read in this article you can share with family and friends that might be interested in learning about the lesser-known facts of Mcdonald's to spread some of this interesting information to others.