White meat and empty carbs
Is there actually a market for gummy-studded pork sausages? The pork meat is totally fine, and we're down with gummies. Mix them together and you've got an abomination that goes against all things holy. Seriously, we're unsure what to do here.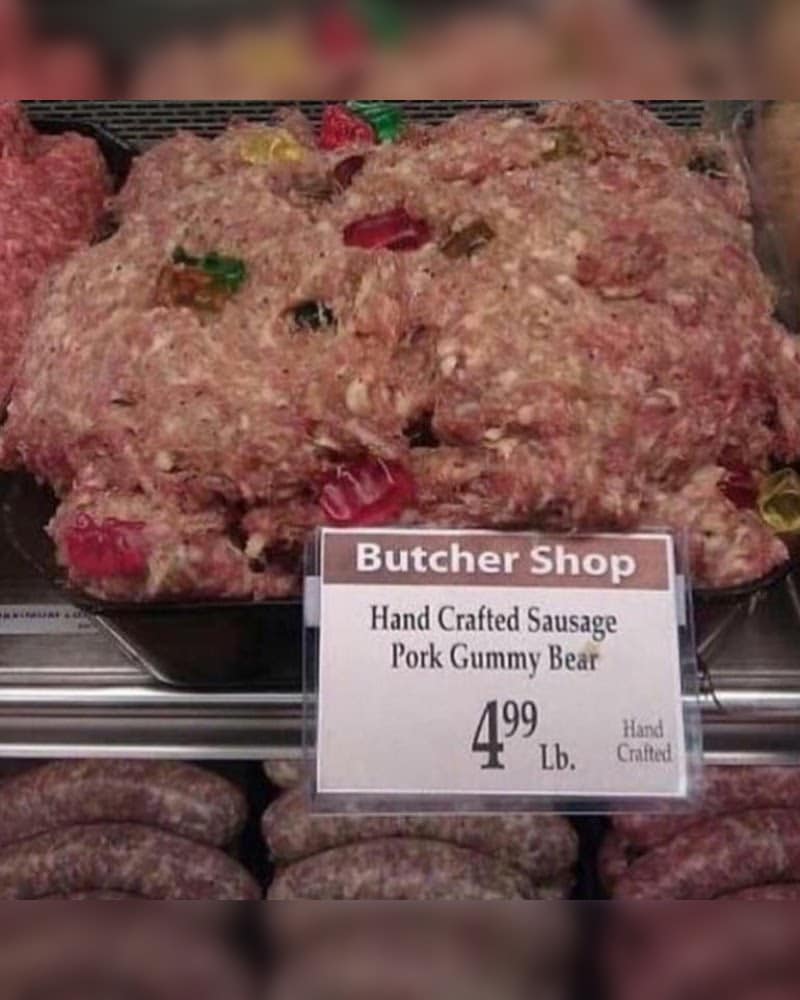 Do you have to fish out the gummies before forming sausage patties? If so, what do you do with the sugary treat? Washing them won't remove all of the bacteria unless you use soap, and soapy gummies don't sound that appetizing. We highly recommend purchasing the sausages on the tray right below this unholy mix of gummies and uncooked breakfast meat.