Painted by Leonardo DiCaprio
Who's your favorite painter? Vincent Price? Pablo Neruda? Claude Chabrol? For this man with the iPhone X, his favorite painter is Leonardo DiCaprio who famously painted the Mona Lisa, The Last Supper, and Salvator Mundi. In this photograph (which is stunningly beautiful, by the way), he claims that his camera is so great that it turns real-life objects into painted masterpieces.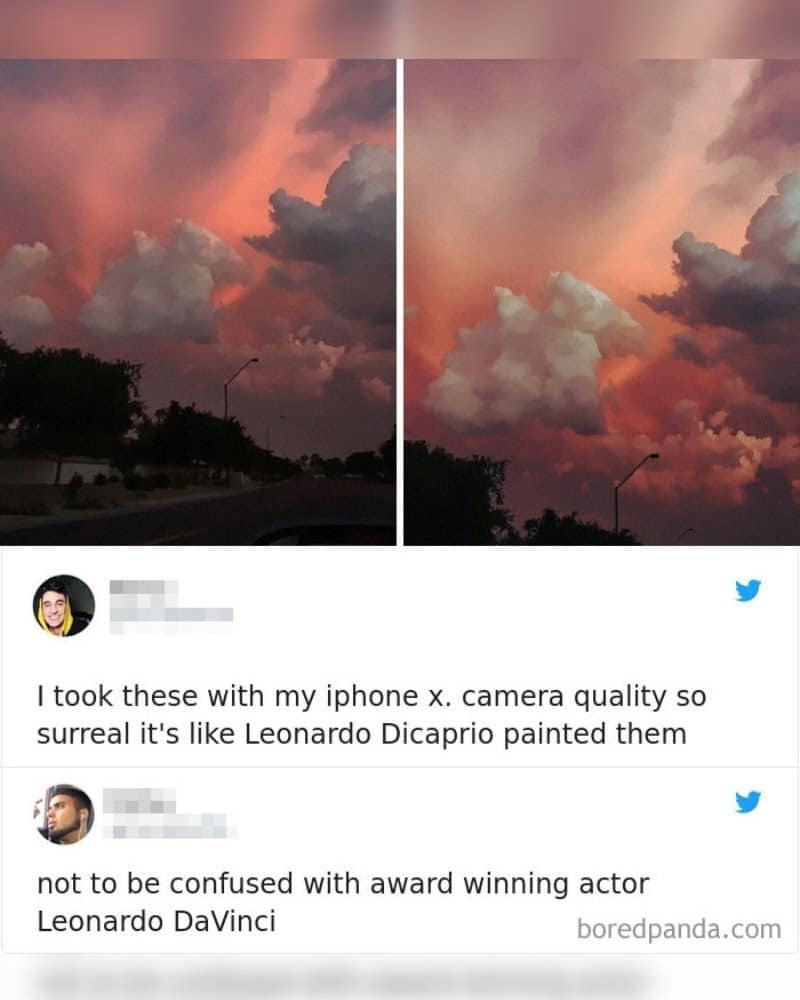 The same object he used to snap the shot also could have been used to quickly verify he was speaking about the correct Leonardo. Apparently, as one commenter sarcastically pointed out, he was misinformed. Leonardo DiCaprio is actually the leader of the TMNT squad.